WaterAid "Four minute shower hits" by Y&R London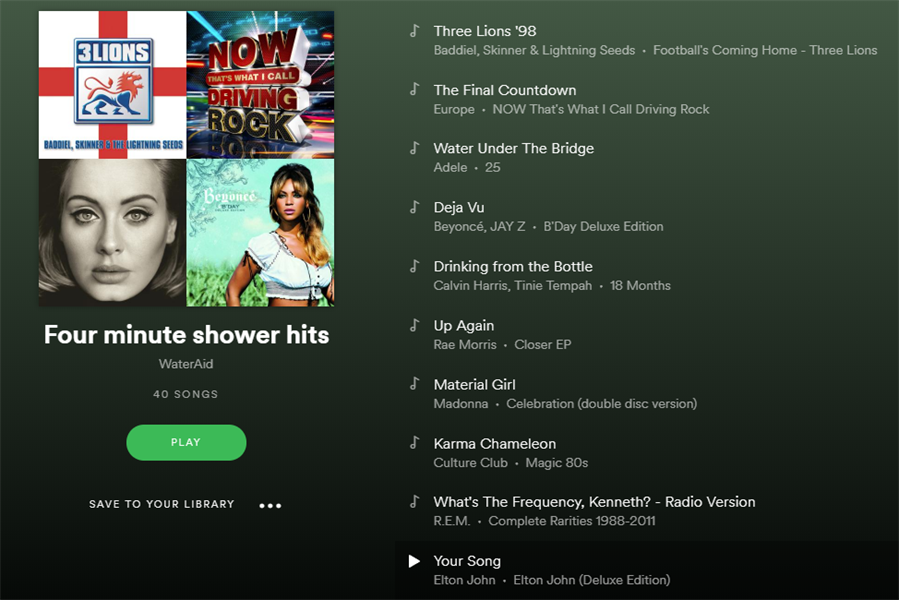 During the UK's heat wave water companies are urging Brits to shower in four minutes or less to conserve water.
To help this effort, the charity Water Aid has made a Spotify playlist of songs that last exactly four minutes to make sure people don't shower too long. Created by Y&R London, the playlist includes the timely football anthem Three Lions (Football's Coming Home), which England fans are singing again during the World Cup. There is also a water-related track, Adele's Water Under the Bridge. Listen to the playlist here.