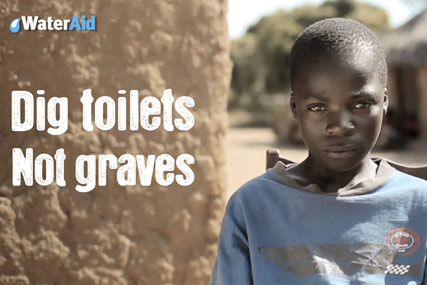 The appointed agency will be responsible for handling an initial project with more to follow. The work will be based around supporter recruitment to raise awareness of the charity to a broader audience.
WaterAid currently works with Kitcatt Nohr Digitas on its direct marketing and supporter recruitment business. The agency started working with the charity on a project-by-project basis last year.
The appointed agency will compete with Kitcatt Nohr Digitas to handle projects.
Last year, Kitcatt Nohr Digitas launched a DRTV campaign to help people escape the poverty and disease caused by living without safe water. The first phase of the "dig toilets, not graves" campaign highlighted the plight of people living in areas of poor sanitation, through a dark version of the playground song Diarrhoea, Diarrhoea.