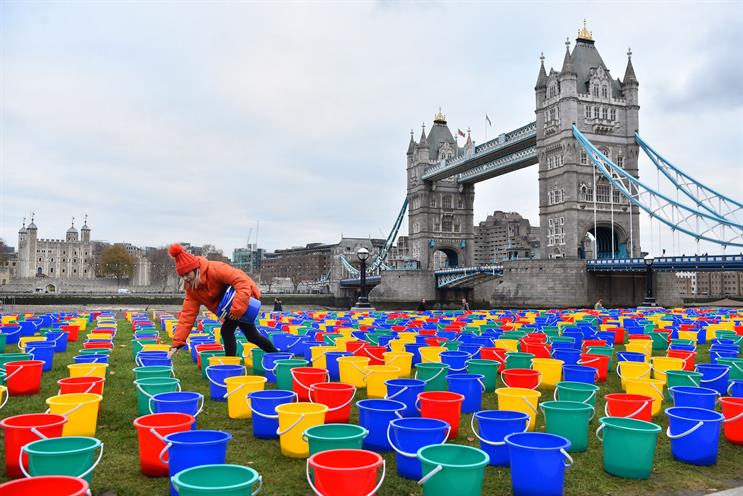 The activation is part of the charity's Untapped appeal which raises awareness of the one in nine children who don't have clean water, and one in three without a "decent" toilet.
WaterAid says that each of the colourful buckets in the installation could hold enough drinking water for one child a week.
The work has been created by PR agency Tin Man with KGA supporting production.
Marcus Missen, director of fundraising and communications at WaterAid, said: "Every day, millions of children miss out on school and have no time to play with friends because they have to collect water for their families. Often, the water is so dirty it can kill them."