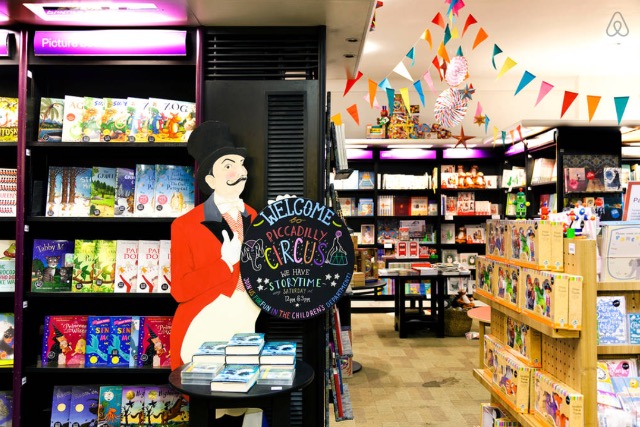 Airbnb is running the competition on its website, with the prize of a sleepover taking place this Friday night from 9pm, until Saturday 9am.
Book-lovers can apply for "accommodation" on Airbnb's site, where it is priced at £10 per night; although the competition rules go on to state, "please ignore the listed price - the night is on Airbnb!"
Entrants must create an Airbnb account and explain in a sentence which book they would want to read if they were to spend a night in the store, and why.
The 10 winners and a guest will be given a tour of the store and asked to choose a book to read during their stay. Blow-up mattresses and sleeping bags will be included. The Airbnb listing explains that there will be treats supplied, such as food and drink from the likes of Grazebox, Weetabix, Innocent and Jaffa Cakes.
"The only thing you need to worry about is what to read next," explains the listing. "And if someone will let you out in the morning… But that wouldn't be a problem would it?"
This is a reference to the accidental lock-in last week of American tourist David Wills.
Wills was browsing in the store, when staff closed up for the night, locking him in. He took to social media, kicking off a Twitter frenzy, with his plight retweeted 19,500 times, with people recommending which books he should read, while others worked on a plan to release him. Other tweeters said that spending a night locked in Waterstones would be a dream come true, a notion that Waterstones and Airbnb are capitalising on.
Airbnb tapped into the frenzy and tweeted Waterstones, suggesting the bookshop list its flagship store for a sleepover.
A spokeswoman for Airbnb told Marketing: "Since Friday, we have received 680 tweets with #WaterstonesSleepover, 2,500 related tweets, 4m timeline deliveries, and over 4000 Facebook 'likes', share and comments."
Read next