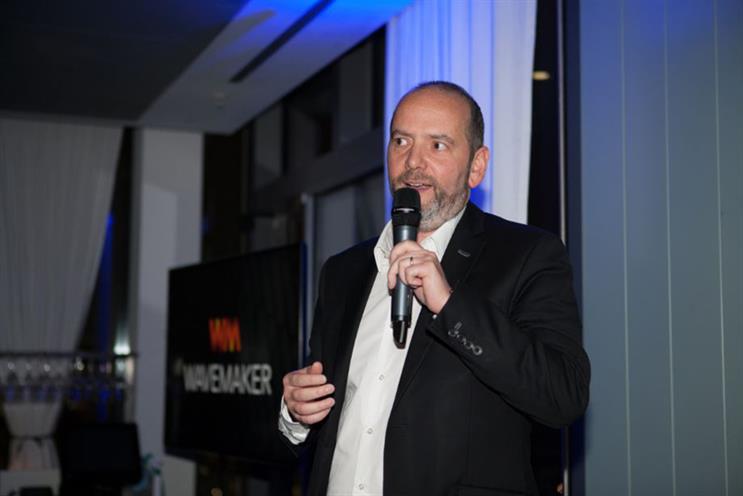 The new agency, formed from the merger of MEC and Maxus, is being billed by WPP as a "billion-dollar revenue, media, content and technology agency". Its UK headcount stands at 700, including nearly 80 in its new data and technology services division, TAPP.
Key members of the UK leadership team include managing director Anna Hickey, chief operating officer Paul Hutchison, chief data officer David Fletcher, chief product officer Alex Steer, chief finance officer Sandeep Vohra and chief strategy officer Verra Budimlija.
L'Oréal, Vodafone, Compare the Market, Morrisons, Nationwide, BMW and Danone are among the agency's clients.
Speaking at last night's (9 January) launch party at the agency's offices at Sea Containers House in Southwark, new chief executive Jason Dormieux said media agencies needed to "move [their] game on" to continue to remain relevant.
"We talk a lot in our industry about change. We do not need to be told about the pace of change any more; we know it's here," said Dormieux.
"We've had a tremendous opportunity over the last six months. We were given a blank sheet of paper by Sir Martin [Sorrell] and Kelly [Clark, global chief executive of Group M], and the brief was really simple: what is the agency of the future like? When you start with a brief like that, you become liberated, and we have been brave."
Dormieux said Wavemaker would be centring its model on understanding the customer purchase journey: "It has given us so much permission to bring to life fantastic insights for our clients and actually, for the first time, to begin to wrap ourselves around all of the touchpoints that actually influence people. That is going to be core to our planning model.
"We want to make sure that those insights get pulled through into action, so we are completely restructuring our business. We're moving from strategy and planning to journey design. Those aren't simply words.
"Everybody's role is fundamentally changing to make this happen. Account management is all about journey delivery. Media planning and buying is becoming journey activation. You can see we are hard-wiring our business around that promise."
He added that Wavemaker would continue to make "significant investments" in its content operations and the development of "brilliant" ideas.
It follows a busy start to the year for WPP, with Tom George replacing Nick Theakstone as UK chief executive of Group M and Karen Blackett, chairwoman of MediaCom UK, being named as WPP's first country manager.