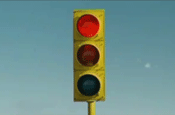 The ad thanks the hill for "charging our battery as it coast down your slopes"; thanks the breeze for cooling the car; stop signs that allow engines to pause and roads to allow their friction wheels to role further.
Written and directed by Yannakis Jones through HSI, the ad breaks this week and will be supported by TV, press, outdoor, digital and DM.
Digital work is by Dare Digital and Grass Roots Group BDR. DM has been developed by KLP.
Suzanne Gray, Advertising Manager at BMW (UK) said: "Across the campaign WCRS has responded well to the challenge of presenting a simple message with both charm and substance.'
Credits
Project name:
EfficientDynamics/'Thankyou'
Client:
(name and job title of client) Suzanne Gray, Advertising Manager,BMW
Brief:
Communicate the benefits of BMW EfficientDynamics, (more power for less fuel and lower emissions).
Creative agency:
WCRS
Copywriter:
Yannakis Jones
Art director:
Yannakis Jones
Planner:
Olivia Bebb & Laurence Parkes
Media agency:
PHD and Vizeum
Media planner:
Matt Sanders
Media spend
Production company:
HSI
Director:
Yannakis Jones
Editor:
Alaster Jordon
Post-production:
MPC

Exposure:
TV, Online, Press, Outdoor, Direct Mail