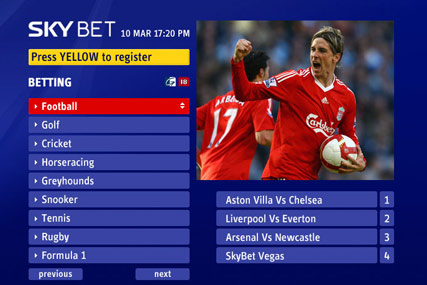 WCRS&Co, which is already a Sky roster shop, will now be responsible for handling all of Sky Bet's advertising across its range of brands.
The Sky Bet business currently incorporates Sky Bet sports betting, Sky Vegas, Sky Bingo and Sky Poker.
WCRS&Co's first work for the company will break later this year, and will predominantly include TV, outdoor, radio and digital activity.
Sky Bet has previously used its in-house marketing team to create its ad campaigns. The majority of the brand's TV ads promote special offers, such as free bets for new customers, and are created to coincide with high-profile events, such as a major football match or tournament. The ads run with the tagline: "It matters more when there's money on it."