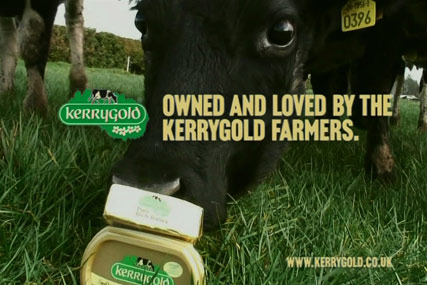 WCRS&Co, which handles Kerrygold's advertising business, picked up the additional duties after a pitch against undisclosed agencies.
It will now be responsible for handling all of the butter brand's online activity, and is set to launch a major digital campaign for the company later this year.
The appointment marks the first time that Kerrygold has held a retained digital agency.
WCRS&Co has worked with Kerrygold since October 2006, when it won the brand's £3 million advertising account after a pitch against Leo Burnett and Farm.
Last year, the agency was responsible for creating an integrated campaign that showed five Kerrygold farmers filming parts of their working day to help demonstrate the co-operative-owned nature of the company.
Alastair Jackson, the marketing director of Kerrygold's parent company, Adams Foods, said: "Having worked with WCRS&Co on a number of successful campaigns, we are excited about tapping into their digital expertise as we move forward."