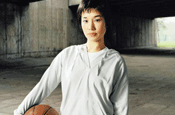 A storm blew up yesterday after it was revealed that the ad for Transport for London is almost identical to a video produced by the University of Illinois in 1999.

The clip was removed from YouTube following a complaint over copyright, but a spokesman for WCRS today defended the spot.

He said: "We are facing criticism relating to copyright on the cycling safety TV ad.

"We have been assured that this execution does not infringe copyright. We feel it is a powerful message and is one that will have an impact on this very serious issue".

It is understood that the academic who produced the video, professor Daniel J Simons, is unhappy about not being contacted by TfL or the agency before their ad was released.

However, he is not contemplating legal action over the clip.