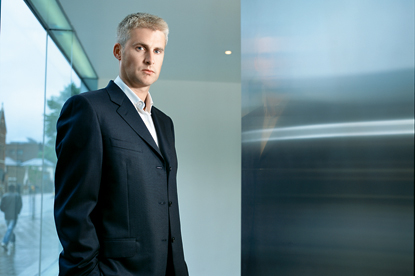 He will not immediately be replaced. Debbie Klein, the joint chief executive of parent company Engine, and the WCRS managing director, Penny Herriman, will now run the agency.

Orr, who will leave in the next few weeks, does not ?have a job to go to, but is in talks with potential employers. He will retain a shareholding in the Engine Group.

His departure follows weeks of speculation surrounding his future after Engine management held talks with a number of senior industry figures concerning his job.

That brief is no longer live, but the agency is now recruiting for a planning director, who will work with Herriman on improving the agency's recent lacklustre performance.

Members of the Engine management team are understood to have been unhappy with WCRS's performance since Orr took on the chief executive's role in June 2008.

The agency has pitched on a number of high-profile accounts since then, including E.ON and B&Q, but has failed to secure any wins this year.

However, the group has picked up accounts including Privilege and Gala Bingo.

WCRS has also lost its grip on a number of existing clients – most recently the £6 million Holland & Barrett business that it lost after just five months. The Littlewoods and GSK-owned Niquitin CQ and Alli accounts have also left the agency this year.

At the end of 2008, its creatively defining 118 118 client picked The Brooklyn Brothers to deliver global creative campaigns: the start-up has since produced all the com-pany's high-profile television work. Soon after, its Phones4U account moved to Adam & Eve.

Orr said: "Debbie and I have recently had discussions about roles and structure within WCRS moving forward. I decided that my own ambitions were best served by me stepping down."

Klein added: "Will has made a huge contribution to WCRS and is a great talent. We wish him the best for the future."