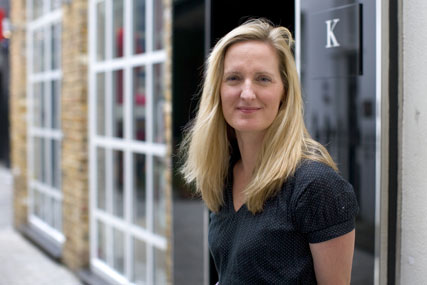 The move comes as WCRS' parent company Engine merges the agency with its sister digital shop Altogether in a bid to build WCRS digital offering.
The newly formed agency will adopt the WCRS name, and will have over 150 staff and annual revenues in excess of £20 million.
Herriman, who has been at WCRS since August 2008, will lead the expanded agency along with chief strategy officer Jonathan Moore, the former Unilever marketer who joined the agency in July, and Yan Elliot and Luke Williamson, the agency's joint creative directors.
WCRS' executive creative director Leon Juame will now focus full-time on his role as executive creative director of Engine. However he will continue to oversee the creative work on the agency's Sky business.
Simon Peck, the WCRS deputy managing director and Toby Gunton, the managing director of Altogether, become the joint managing directors of the agency. WCRS' Matt Ross, Barry Parkhill and Liz Darran, and Altogether's Jonathan Acton all become managing partners.
The chief executive role at WCRS has been vacant since Will Orr left the agency in October last year, having been in the post for just 15 months.
Altogether already shares a number of clients with WCRS, including Sky, Santander and Weetabix. The agencies have also collaborated occasionally, most notably in 2008 on the "Moonwalking bear" digital campaign for Transport for London.
Other clients on Altogether's roster include Kleenex, Glenfiddich and Sony.
News of the WCRS merger follows last week's announcement that Engine acquired the New York-based agency Deep Focus after securing £62.5 million investment from private investment firm H.I.G Capital.