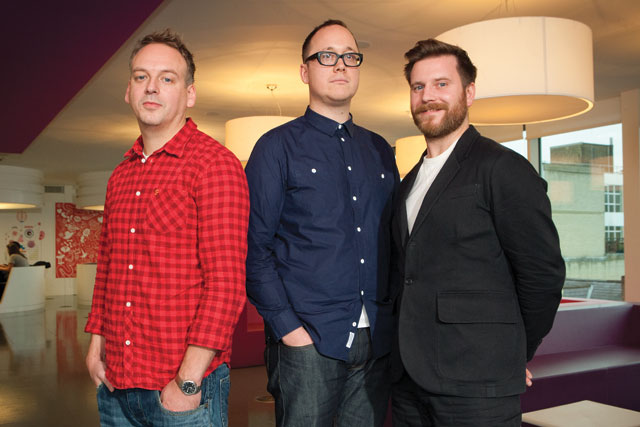 Faithfull and Neil will assume the title of creative director, while Long becomes a digital creative director. The trio will be responsible for overseeing the day-to-day running of the WCRS creative department, reporting directly to Leon Jaume, the agency's executive creative director.
The promotions follow the departure of the creative directors Yan Elliott and Luke Williamson in May. Faithfull, Neil and Long complete WCRS's management line-up, led by the chief executive, Matt Edwards. It also includes Matt Willifer, who was recently hired as the executive planning director.
A creative team since 2001, Faithfull and Neil began their advertising careers at Mother, before joining HHCL & Partners. They moved to WCRS in 2005, and have since created brand campaigns for BMW, Sky and the Royal Marines.
Long has been at Engine since 2008, initially working at Altogether Digital, which merged with WCRS earlier this year. He had previously worked as a creative group head at LBi.