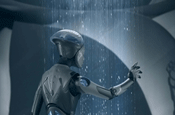 The agency will be responsible for maximising customer lifetime value on the business, as well as developing an acquisition strategy and CRM programme.
Philips's Consumer Lifestyle section incorporates a number of the brand's electrical products, including TVs, music centres and earphones.
Sandra Doyle, the head of CRM at Philips, said: "WDMP will be at the forefront of helping us to develop our CRM strategy. We have been impressed by its innovative customer engagement work and its excellent social media products."