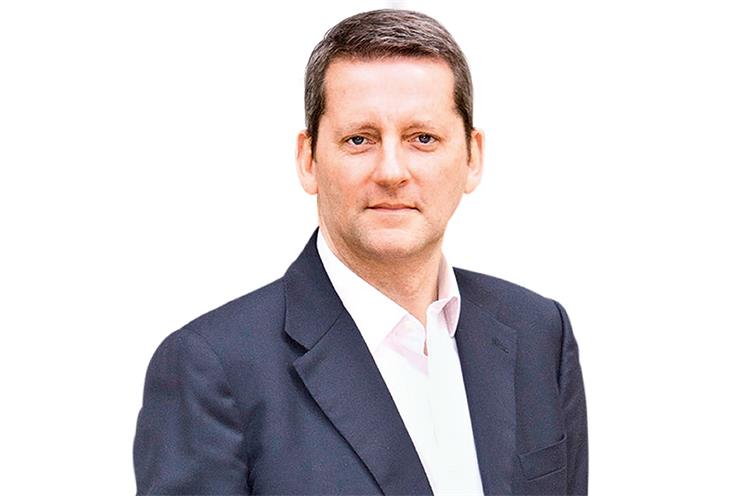 As I write this, I am looking at the results of an agency survey that the IPA has commissioned through Kingston Smith W1 to see the effect, if any, that my two-year president's agenda is having on our business.
While I am understandably nervous, I'm also of the view that these results are just the beginning of an on­going need for us all to adapt, which my successor, Tom Knox, will undoubtedly continue.
In April 2013, my pledge was to move the industry towards a new era of commercial creativity by joining with clients to meet the challenges and opportunities of operating in this ever-evolving, always-on communications world.
The IPA, alongside the wider agency, client and intermediary community, has been central to achieving this vision because, through it, we have all been able to take a really good look at who we are, who we work with, what we do, how we are structured and rewarded, and who we are attracting to our industry. It has been a comprehensive schedule focused around five ADAPTathons with more than 1,000 practitioners attending and many more getting involved with the content we have generated and shared.
And it's not over yet – Evan Davies will be interviewing Sir Martin Sorrell on 16 March as the grand finale.
So, has my ADAPT agenda made any difference at all? And has my rallying cry for "action, not words" begun to bear fruit?
More than 80 agency chiefs responded to the Kingston Smith W1 online survey, the majority of them from advertising, integrated, digital, social media and media buying. And I'm pleased to report that the top-line findings are largely positive (see below).
So what do I take from these initial responses? My ADAPT agenda has proved fit for purpose at a time of transition, and has helped the industry mature to embrace the new opportunities created by the digital economy.
Of course, there is more that can be done, but we have delivered on our promise of creating a movement for change, and a collective campaign for an increased focus on the quality of the client/agency relationship in all its facets, because we now have a better appreciation of how this impacts on the quality of our outputs and outcomes.
Any manifesto worth its weight leaves a legacy that can be built on, such as Stephen Woodford's professional qualifications agenda. So I am delighted that relationship management will remain on the IPA's agenda with ISBA – with the promise of a joint training programme for agencies and clients to put into practice the key learnings from ADAPT.
As I hand over to Tom at the end of this month, my advice to him is to enjoy his time at the helm of the world's most respected trade and professional body, make use of its fabulous team, as well as the support of IPA members, and don't try to do too much (which I may have done).
The economy, especially in the UK, is thriving and we all know that advertising is a key driver of growth, so the opportunities for our industry are as strong as they have ever been. Over to you, Tom, to lead us through this next exciting era.

Ian Priest is the outgoing president of the IPA and a founding partner of VCCP
How the industry has changed: key findings
More than 80 agency bosses responded to the Kingston Smith W1 online survey about the impact of Priest's ADAPT agenda. Here are the results…
Getting paid
Although 87 per cent of agencies are still remunerated against inputs (ie. hourly based fees), 35 per cent now claim experience of being paid for outputs (ie. payment by results) and as many as 20 per cent are now experimenting with co-investment and being paid on the basis of outcomes.
Pitching
The impact on pitching/relationships appears positive: 23 per cent of agencies are reporting fewer pitches, 25 per cent the same and 18 per cent significantly more. A further 44 per cent also reported improving client relationships.
Relationship management
Fifty-four per cent of agencies have now had a conversation with clients about the idea of a relationship contract.
Forty-eight per cent have discussed a relationship audit.
Fifty-one per cent report using a relationship contract with some or all of their clients.
Fifty-five per cent are using good-practice guidelines for briefing.
Services
All agencies claim to be offering more diversified services (social media, data insight and analytics, long-form content and digital platforms/apps). Fifteen per cent estimate that more than 25 per cent of their business now comes from these new services and 88 per cent believe that diversification has enhanced client retention.
When it comes to more agile ways of working, 32 per cent of agencies are now working in real time in at least some parts of their business and 17 per cent have set up their own in-house production facilities.
Talent
Looking at the talent strand of the agenda, the areas where agencies are having most difficulty recruiting talent are:
Creative technology (46 per cent)
Data analytics (36 per cent)
Business analysis (22 per cent)
Developers (15 per cent)
UX planners (10 per cent)
All of these are roles that have appeared in the past two years.