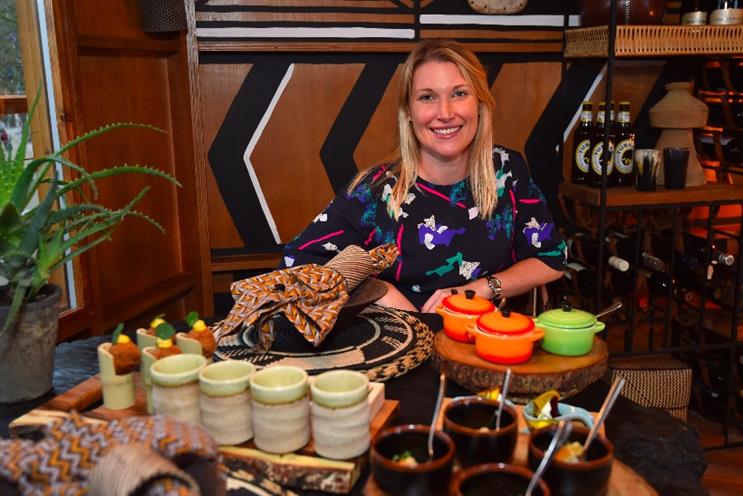 If you happened to be walking along London's Southbank this week, or watching ITV's This Morning, you may well have noticed a giant treehouse teetering above the Thames. This was an experiential pop-up from Virgin Holidays as part of its Dream Bigger campaign, which aims to inspire those with the January blues to book a trip with a bit more bang than your average package to Tenerife.
Working alongside M&C Saatchi PR, Virgin Holidays' customer and marketing director Claire Cronin is the brains behind the Dream Bigger campaign, which she was keen to emphasise is just that, and not a new brand positioning. "Every company does a January sale," she told me. "But we wanted to show people what their holiday could look like if they stretched their budget as far as possible and got the maximum experience for their money."
Perfect timing
Cronin believes this is the perfect timing for such a campaign, as we transition from years of austerity to more financially buoyant times. "People have been foregoing big holidays," she explains. "There's this pent-up demand for adventure. People are ready to unleash their purses and treat themselves."
In terms of rolling out the Dream Bigger campaign, Cronin was keen to be more disruptive with a focus on social and brand activations. Speaking about the treehouse in particular - a 35 foot high luxury wooden structure, which mirrors the accommodation at Virgin's Lion Sands game reserve in South Africa - she says: "In January, people are feeling particularly depressed. We wanted to interrupt them on their commute and make them smile."
As part of the activation, Masterchef contestant Petrus Madutlela devised a menu not for the faint hearted, which included tempura mealworms with induja mayo, shaved ostrich biltong, braised terrine of crocodile and smoked goat fillet with chakalaka sauce. Having tried the deep fried mealworm dish, I can confirm that the batter and spices made these tiny croquettes very much edible, as long as you could detach mind from mouth. A few people also won the chance to stay overnight in the treehouse.
Virgin is losing its mojo
This is a marked moved away from the brand's Unleash Your Mojo positioning, which highlighted the idea that people are the best versions of themselves on holiday. "We just felt that the idea had become worn out," explains Cronin. "All of our competitors started doing similar things. We felt that the consumer context had moved on. People are getting back their work/life balance. They're not seeking to escape in the same way. It's become much more focused on amazing experiences."
There's this pent-up demand for adventure. People are ready to unleash their purses and treat themselves
Cronin is also a big advocate of a social first strategy. "Financially, earned media makes more sense, but also you can be a lot more agile and innovative," she says. "Also, we benefit from a lot of love and affection for the Virgin brand. Customers actually want to have a conversation with us, so it doesn't feel forced."
This focus on social is also the reason Cronin gives for parting from long-term partners M&C Saatchi and pitching for a new creative agency to take on the Virgin Holidays brand. For Dream Bigger, the brand is using Twitter, Facebook and Instagram to spread the message. Periscope also had a big role to play at the treehouse, using a Go Pro to livestream the action. This clocked up just short of 8000 views, with the promoted tweet resulting in 267,000 impressions.
Holiday Tinder?
Cronin also tells me that in the past they've considered wide-ranging social tactics, including Holiday Tinder, but this was dismissed as too targeted at one specific group of consumers. she tell me. "We do have a well developed segmentation model and curate our offer for different segments. But, they're more focused on attitude and passions. If people love cycling, we'll tell them where they can go to feel free on the open road. If they love food, we'll tell them where to go for the best street food markets. It's about inspirational guidance."
She says she likes to look out of category for innovation inspiration and references fashion brands as particularly good at targeting passion points and using social in fresh and engaging ways. However, when I bring up the fact that the likes of Diesel are now beginning to advertise on porn and hook-up sites, she is quick to tell me that's not an option for Virgin Holidays. She says, "We're a family brand. You're not likely to see us on Pornhub anytime soon."