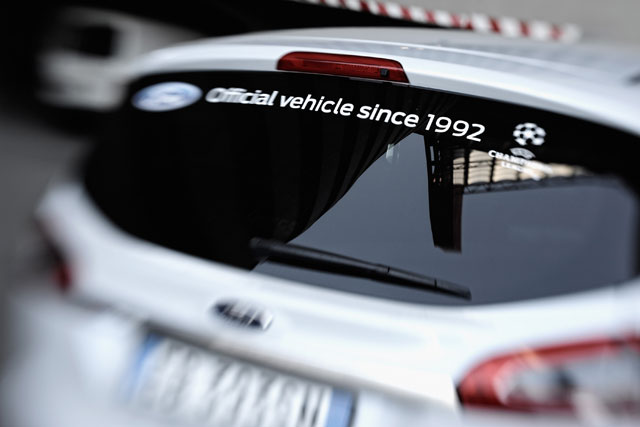 Ford is one of a number of sponsors of the Champions League including Adidas, Heineken and HTC, who are running major activity around this Saturday's final, although many are differing in their marketing activity from previous years.
Heineken is using its Champions League Trophy Tour to encourage fans around the world to upload content of themselves with the trophy.
Adidas is adopting a smaller-scale approach from previous years, centering its activity on experiential, by setting up an "Adidas lab" in London, where stars such as Zinedine Zidane will discuss the future of football, while also undertaking activity on its Facebook and Twitter profiles.
Ford, which has been a sponsor of the Champions League for 21 years, is using what it claims is Europe's "Super Bowl" moment to kick off a brand campaign to promote the range of technologies available with its vehicles.
Commenting on the longevity of Ford's sponsorship of the final, Jones, Ford's European sponsorship manager, said: "First of all we never went into this expecting to be a partner after 21 years. The key is to keep revaluating it. The competition has changed a lot in 21 years; it has grown hugely and the quality of football and the competition has grown. "
"We feel that with the growth in technology and quality of the competition has parallels with our cars and what we are doing with our brands."
Ford has also been a long-term sponsor of Sky's coverage of the Premier League football.
Jones said of the two sponsorship deals that, "We start with a blank piece of paper and work out if the sponsorship still works for us and ask does it meet our objectives? We want to find a moment in time when people come together and have a collective experience and we achieve this through the sponsorships."