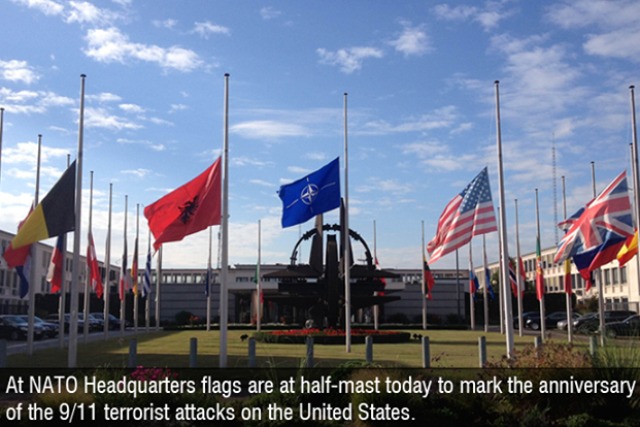 Saegerman, who has been at Nato for 20 years, discussed how the organisation has embraced social media as a means of controlling the message around its activities.
Speaking at yesterday's Connect via Hootsuite conference, Saegerman said: "It is critical that you are out in front managing your message so that you do it yourself, if you don't, someone will do it for you and not always with the best intentions.
"Nato needs social media more than social media needs Nato."
Despite the organisation recognising the value of social media on a corporate level, it still limits itself to four official Twitter accounts and does not allow its staff to have their own.
Saegerman joked: "Nato trusts their staff with missiles and rocket launchers, but they don't really trust us on Twitter."
Nato does have a separate social account for the Secretary General to allow them to distribute a "personal message or angle", which has not been approved by 28 member states.
Historically, the organisation's Facebook account was used only as a "copy and paste" version of the website, but its traffic has rocketed since Nato changed its strategy in April 2013 to allow more creative postings.
Saegerman said: "We are trying to do more brand awareness, telling people what Nato is all about, and increase online engagement and reach opinion-formers to amplify our messages and especially reach the younger audience."
As an example, Saegerman cited a Facebook post regarding a 9/11 remembrance ceremony at the Nato headquarters in which flags were pictured at half-mast.
He said: "Our press office wasn't convinced this would fly or have any effect but it is still one of the most shared posts we have had."
Its social-media audience is coming from some unexpected locations. The top three nations in terms of Nato's Facebook fans are Romania, Albania and Turkey.
A large part of Nato's YouTube audience originates in Pakistan, and, as Saegerman explains, "not everybody likes [Nato] but they keep an eye on what we say and what we are doing".