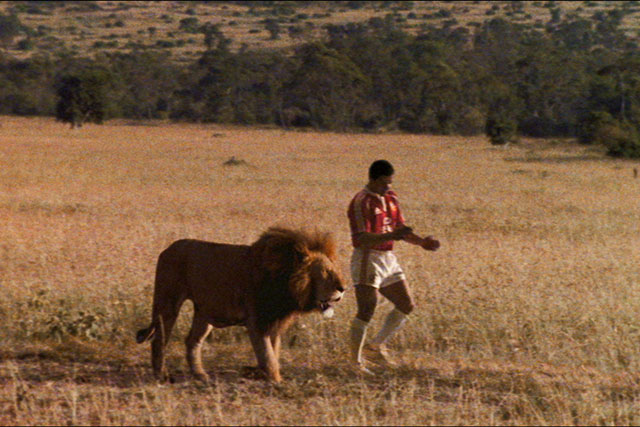 Alex Hungate isn't a man given to flights of fancy. So it sounds a trifle odd to hear HSBC's global marketing chief compare his brand to Singapore Airlines and Cathay Pacific.
And when he goes on to talk about the bank in the same breath as Apple and Ritz Carlton hotels, you might wonder if he's taken leave of reality.
Yet these are the kind of brands against which HSBC benchmarks itself. Moreover, it has earned the right to do so, Hungate insists.
It's hard to argue with him. In the ten years since it first stamped its initials on the scene, HSBC can fairly claim to have evolved into the first truly global financial brand. What's more, "the world's local bank" has done so without having to plead for taxpayers' money, and with a marketing strategy that belies a sector never renowned for distinctive branding.
Hungate describes HSBC's market-leading position as a "Google-like rise up the bank rankings", and says it can aspire to move into a higher league alongside Apple and other popular service brands. "That's our ambition and it's not unrealistic," he asserts.
Indeed, that ambition may be moving a step closer to being realised with an advertising drive across 22 markets that invites people to let the bank help them "unlock the world's potential".
MARKETING IN THE BOARDROOM
It's a measure of how much marketing has become embedded within HSBC's culture that Hungate sits on its global group management board and reports directly to the group chief executive, Michael Geohegan. And Hungate, 42, boasts a formidable CV. He has an MA from Oxford, an MBA from Harvard Business School and has previously been Reuters' worldwide chief marketing officer and the managing director of its Asia-Pacific operation.
It's a background that seems to have prepared him well for an HSBC role that combines leadership of personal financial services with the bank's marketing brief. The latter puts Hungate in command of a global marketing budget estimated at around £350 million and which is set to increase by 12 per cent this year.
On the face of it, the two roles look tricky to balance. Hungate, though, believes they are highly complementary, enabling him to take his knowledge of what customers think and feel from one job into the other, which involves creating a distinctive and differentiating position for the brand.
But just how did HSBC, a once disparate collection of financial institutions, turn itself into the world's most valuable financial services brand with more than 125 million customers in 88 countries? Hungate believes it has a lot to do with the organisation being open to new ideas, particularly when he joined in 2007 during a highly volatile period triggered by the US sub-prime crisis. HSBC's success at weathering the economic storm without needing to be propped up not only gave it "safe harbour" status in many markets, but made it attractive to nervous consumers and businesses alike too.
VALUING THE BRAND
There is a collective conviction within HSBC that the brand is a crucial element in the bank's business success. So much so, Hungate says, that the brand is much discussed at internal meetings, even when those meetings aren't about marketing issues. "We are not a place for narrow-minded people," he declares.
And because of the respect with which the brand is regarded, there is no boardroom resistance to marketing spend, he adds. But bankers will be bankers, and their relentlessly analytical approach means any investment has to be justified.
For the past five years, the task of articulating HSBC's proposition has been carried out by Team HSBC, a dedicated unit drawn from WPP agencies and led by Toby Hoare, the JWT Europe chief executive. The strategy goes well beyond a simple "trust us" message. "There are many examples of banks saying that just before they went under," Hungate smiles. "Consumers are too smart to take such assurances at face value."
Instead, HSBC developed a global positioning using its scale and reach not only to reassure customers, but to convince them that the bank had the right financial solutions for them whoever they were and wherever they lived.
"If we just say we have 1,000 products from which to choose, we make it far too complicated for customers to navigate through them," Hungate explains. "Our strategy has been to draw customers in to pick the financial solutions that are right for them."
Ensuring the global message is consistent has always been key to success, but Hungate insists this hasn't been difficult. "We can impose our will if local markets stray outside the guidelines, but it happens rarely," he says.
A NEW ADVERTISING APPROACH
Now that collective responsibility is being tested again with the launch of the "unlock the world's potential" initiative. Having sought to convince customers that HSBC understands them, the advertising aims to be more specific about what exactly the bank can do for them.
The campaign is being spearheaded by three commercials that recognise the differences in the way HSBC is perceived in emerging and mature markets.
"We're not a household name everywhere," Hungate acknowledges. "We have just launched in Chile and Poland, so we have to explain to people in those countries what we can do for them that no other bank can do. In mature markets like the UK, we're using a much more subtle tone of voice."
All of which puts a significant onus on Team HSBC. Hungate, though, has no complaints. "The team works in parallel with us to strike the delicate balance between global and local," he explains. "It's very important to have the team's second level of judgment underpinning our own."
But if WPP has been good for HSBC, the reverse is equally true. "No doubt WPP will have had some clients whose longevity and instability were of concern to them," Hungate points out. "How reassuring it must be that we've never had that problem."
THE HUNGATE LOWDOWN
A degree of possibilities Alex Hungate came down from Oxford with an MA in engineering, economics and management. It was, he agrees, an unusual combination but one that gave him a wide range of job options when he had no clear idea of what he wanted to do.
Web alert He opted for strategic consultancy at a time when the worldwide web was beginning to reveal its potential. "I saw it could be transformational for a lot of businesses and particularly for information communication," he says.
Revolution at Reuters Reuters, where Hungate was to spend 14 years, was well placed to profit from the internet revolution. Not only was most of its information deliverable on a worldwide scale, but it could take it directly to consumers instead of just to newspapers, TV and radio stations. "We invested in some fantastic start-ups that became significant companies," Hungate recalls. "It also enabled us to learn more about how new media would develop in the future."
The bank job Hungate joined HSBC in 2007, succeeding Peter Stringham who, having established "the world's local bank" positioning, returned to adland as the chief executive of Young & Rubicam Brands.