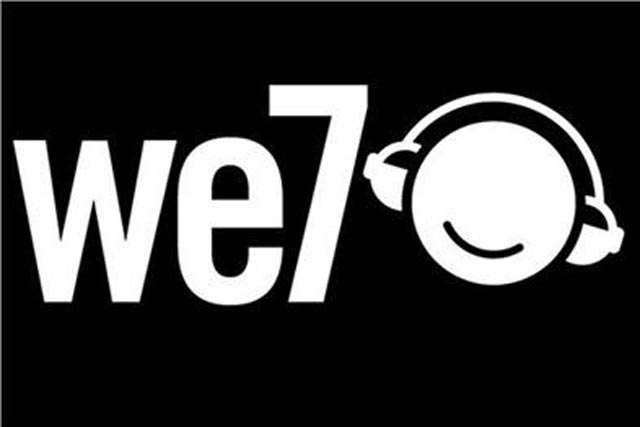 The company, which earlier this year launched a free ad-funded mobile app, would not disclose the value of the funding, which is believed to total at least seven figures.
The money will be used to grow We7's headcount from the current 28 to around 50 within the next six months, with an emphasis on filling new sales and marketing roles in the UK and Europe.
It will also allow the firm to expand into new markets during 2011, in particular Belgium, Holland, Spain and Italy, while beyond that, it plans to move into Eastern markets.

Steve Purdham, chief executive, said: "In the next 24 months, digital music listening will move rapidly from the early adopters and music obsessives we have seen to date, into the mass-market and general music-listening communities.
"Over the coming months, we will be announcing new key partnerships, alongside expansion plans into Europe. These will allow us to showcase what We7 can do by expanding the familiar medium of radio as a digital backbone to additional services we'll be offering."
In the latest round of funding, original investors Gabriel and Eden Ventures have been joined by Qualcomm Incorporated and its venture capital operation, Pentech Ventures. Corporate finance advice was given by GP Bullhound.
We7 has three million users and is available free to anyone with an internet-enabled computer, iPhone or Android handset.
Purdham said that while the company was not yet profitable, its advertising revenue covered its music costs and he expected the firm to become "net profitable" in 12 months. Advertising accounts for 98% of We7's revenues.
In March, We7 launched a beta version of its free ad-funded We7 Radio App. It uses buffering and caching technology when online, which lets users stream radio from their favourite stations to their mobile and listen to them offline.