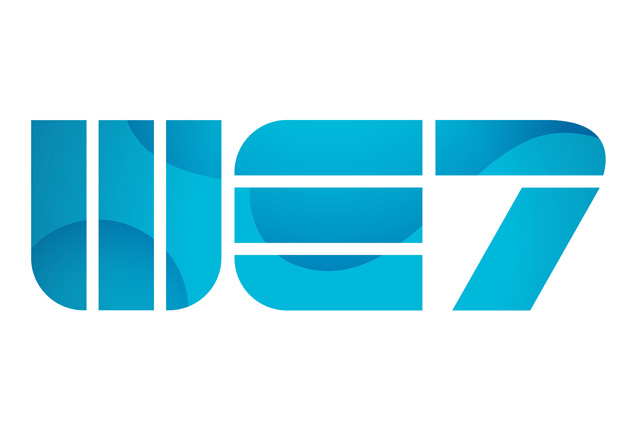 The UK rival to Spotify has undergone a major overhaul to position itself as a personal radio player. It is also boosting its 'freemium' service.
It will reveal the new visual identity tomorrow (Thursday), with a fresh logo design and branding intended to inject personality into the brand.
The site has been redesigned to feature a single box in which users can enter the name of an artist or track. It will then curate a playlist from its 9m-track catalogue.
Steve Purdham, chief executive of We7, said that the new-look site should be thought of as a 'personal DJ', likening it to the Pandora service in the US.
'Some people love the idea of going through the catalogue to create a playlist, but the vast majority of us who love music do not want to make that investment in time and just want to be entertained,' he added.
Like Spotify, We7 offers both a free ad-funded service and a no-ads subscription version. However, it claims that '99%' of its 3m active users favour its free service.
As part of the overhaul it has introduced ad formats that can take over the entire page and include video. The 'bigger and more beautiful' ads are targeted according the music being listened to and surround the player in a 'halo' shape. It will also continue to serve audio ads, playing one after every three to four tracks.
O2 and 20th Century Fox are the first brands to run campaigns on the new site. Peter Gabriel, who has invested in the service, is also running a We7 campaign to promote his latest album, New Blood.
In recent months, Spotify has scaled back its free service to drive subscriptions, as a means of getting the support of the major record labels for a launch in the US. Deezer, which recently rolled out in the UK, opted for a purely subscription-based service.
However, We7 is aiming to attract a younger 'digital-savvy' audience, which it claims demands digital music for free.
EXPERT COMMENT - PAUL ARMSTRONG, HEAD OF SOCIAL, MINDSHARE
"Music is transient: it is always going through different iterations, meaning there is a big opportunity in the space for emerging players. Music is also a big-spending area, so there are plenty of chances for brands to get involved.
Spotify now has a big partner in Facebook, but there is still great potential for services such as We7 outside that. After all, iTunes is a huge player, even if its social network, Ping, is not as popular."