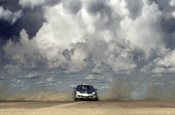 As a result of the realignment, Weapon 7 will ditch its interactive TV positioning and move towards a more integrated proposition that encompasses digital and direct communications.

The company has not handled any DM business in the past, but members of its management team, including the managing partner Stephen Hess, have backgrounds in integrated marketing.

The move has been prompted by conflict issues caused by last week's disbanding of the Zulu network, which saw Claydon Heeley separated from the rest of the Zulu group.

Claydon Heeley was rolled into the US data agency Targetbase as part of the move. Targetbase works on Honda in the US, and, as a result, is unable to work on Mercedes.

The remaining Zulu agencies, including Agency Republic and Weapon 7, were moved into a rebranded group called Republic Family.

Sources suggest that, under the terms of the new structure, Omnicom agreed that Mercedes would be kept within the new group. Mercedes' global advertising account is aligned into BBDO.

Agency Republic will continue to handle digital advertising for the car company. The agency has produced award-winning campaigns for the brand since it won the integrated business in 2005.

The integrated Mercedes account team, which sat within the Zulu network and managed the account for both Claydon Heeley and Agency Republic, will now move into Weapon 7.

Creative and strategy across the combined business will be shared between the two agencies.
Omnicom announced the restructure of the Republic Family network last week. The group now includes Agency Republic, Weapon 7 and the digital outfit Code.