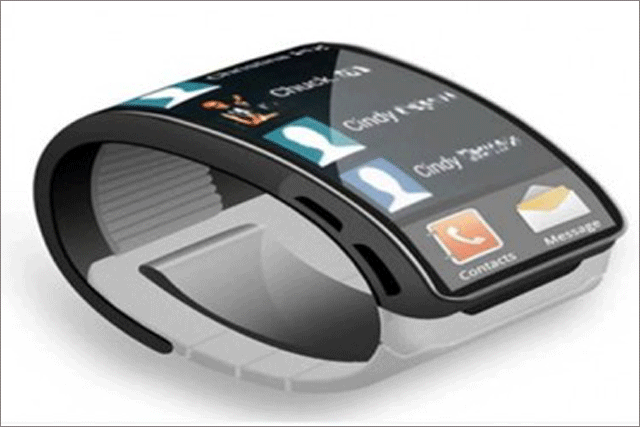 You cannot sell a bracelet in the same way that you'd sell a computer. That sounds too obvious, but it's a mistake that just about every player in wearable tech seems to be making.
Wearable technology has not yet attracted a significant female following. It will be big - according to Juniper it will be be a $19bn industry by 2018. By this time established players will have built mass-market wearable brands. But how to get there?
Products that push technological boundaries tend to be either gimmicky - think remote-controlled vibrating underwear - or just plain ugly
While engineers and designers improve these products with every generation - the challenge faced by marketers is to communicate the value these devices bring, especially to women who have traditionally been the audience most interested with products which can be worn.
This year we've seen products that push technological boundaries, but tend to be either gimmicky (remote-controlled vibrating underwear) - or plain ugly and unfashionable.
Very few of these products specifically target women. Many of these products are designed as if fashion never existed.
The products unveiled at last month's Mobile World congress did little to change this. The primary audience for these wearable fashion items is overwhelmingly young, "geeky" men - an audience which paradoxically tends not to be that interested in wearable things.
Women want products that add meaning to their lives
It's the inevitable result of the gender imbalance between tech companies and their customers. According to a Nielsen study, 88% of women compared to 83% of men purchased tech-related items - but inside the business, they're outnumbered four to one. It leads to marketing that focuses all its attention on technical specs, but often misses a bigger picture.
At Lady Geek we've spent four years understanding what women want from a brand. We've found that women look for three things: emotion, reassurance and authenticity. These three values are the foundations of effectively selling to women. No advertising campaign can be successful without checking all three of these basic criteria.
Women want to understand how your product will add meaning to their lives. Why should they trust your company. Do they trust your company enough to risk making both a financial and emotional investment in your brand?
Women want their decision to be validated when they purchase a high-cost item like a smartphone. This need for validation is all the greater the first time women shop for an entirely new category such as wearable gizmos that none of their friends will have.
Few women feel the urge to be early-adopters, by contrast most women seek reassurance before buying.
The focus on technology first is understandable, but as it's currently positioned, wearable tech is mostly irrelevant to its biggest potential market - women
That sense of reassurance can be enhanced by communicating an emotional back-story. Building humanity into a technical brand means more than showing attractive people wearing your product - women want to understand the aspirations, motivations and desires of the people who made that product.
Wearables like the Samsung Gear Fit, with its curved screen and slim design, are slowly putting this into practice. It's a desirable product with useful life-enhancing features backed up with a brand positioning that's increasingly about trust and support.
That sense of reassurance could make or break new wearable brands like Pebble Smartwatch. Despite it's early-mover advantage the brand has not yet learned how to provide the validation and reassurance to women who might consider it.
The focus on technology first is understandable; wearables are today's new frontier, an opportunity to make technology truly part of us.
However,as currently positioned it's mostly irrelevant to its biggest potential market. Women want to know how it will work for them and how it can make their lives better. And since their dollars could make or break the industry, it's time for a change.