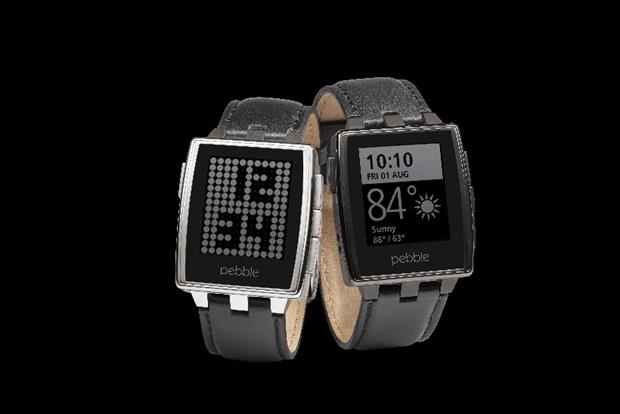 Little solid research has been undertaken to test the limits of what information could and should be collected from consumers via these devices and used by marketers.
Even less attention has been paid to how data science could be used to analyse this information and gain profound insights into consumer and employee behaviour.
This combination of wearable data and data science opens a Pandora's Box of ethical and strategic questions on how to balance consumer privacy with highly personal real-time messages.
Wearable devices, particularly those that monitor health, can, at a basic level, collect information on the health, heart rate, location, movement and activity undertaken by an individual. When combined with other health apps that monitor factors such as food and drink intake, a very rich picture of the habits and preferences of a consumer emerges.
But when you add in demographic information and simple details like the time, duration of an activity, proximity to other tracked individuals and their relative stats, crucial context is added to each individual.
Beyond demographics
By using data science techniques, specific 'types' of people can be targeted by marketers. This goes way beyond social preferences and demographics, but encompasses the implied preferences of individuals based on thousands of seemingly disparate factors.
Conceivably, brands could know you so well that they can target products at you before you even know that you need or want them – the Holy Grail for brands.
For example, say a combination of wearable data and other information revealed that every Saturday evening a man visited a shop at a certain time, went back to his home with friends, then went out to an area known for clubs, his heart rate went up as he danced and then he usually left around 2am via a taxi.
A drinks or food brand could send him targeted ads with special offers around the time he usually goes to the shop, take-away companies could contact him when he returns to his house with his friends or after he leaves the club, and taxi companies could communicate with him around 2am.
That's of course a very basic example, the use of data gets much more interesting for marketers and arguably much more unsettling for consumers when it is applied to complex behaviour.
Predicting complex behaviour
By monitoring two individuals that are in a relationship, marketers could work out via raised stress levels, poor sleep and a combination of other behaviour that the relationship is in trouble.
Divorce, reconciliation and dating services could all be targeted at this couple. In the working environment, a recruitment firm could seek out individuals that were habitually late for work, were largely immobile when at the office and spent little time with their colleagues – perhaps indicating dissatisfaction with their job.
Controversially, a person with poor health who does little exercise could be targeted by brands that sell fatty food and sugary drinks.
Consumers could even be clustered by race, gender, age, location, movement, marital status, alcohol intake and health to create very specific 'types' of individual that brands could target.
Privacy is paramount
Such a high-level of targeting naturally raises the question of where the privacy line should be drawn. This question does not have a simple answer because the line is naturally different for each person.
Education will play an important part. Brands and marketers need to be clear that for all intents and purposes individuals are anonymous – they are a number and their information is buried in a huge amount of data that only complex algorithms can reveal.
This is a difficult message to convey and may undermine brands which base their marketing efforts on the idea that they personally know their customers.
Another solution is to use data science to predict the 'tipping point' for each individual, determining what level of communication they would find unsettling.
A fine line
Highly targeted ads that leverage very personal information from wearable devices will be one of the marketing industries biggest ethical challenges and opportunity over the next few years.
It will significantly increase the effectiveness of marketing campaigns by improving conversion, but if managed badly it could cause a public backlash that will make targeted advertising much more controversial.
With the emergence of any new technology there is an immediate competitive advantage to be had from being either the first to market or the first to create value.
If marketers can incorporate insight from wearable devices on a customer level and develop a better understanding than their competitors then it will be a very powerful tool to demonstrate that they know customers and can provide them with brilliant service, perfectly timed ads and compelling messages.