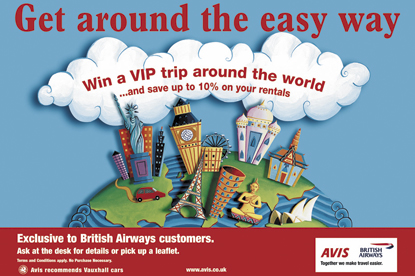 The agencies will be responsible for managing the development, roll-out and management of a number of digital campaigns across 11 European markets, including Spain, Germany, Italy and the UK.

Web Liquid will lead the media strategy, planning, buying, data analysis and optimisation on the account, with Acknowledgment developing and executing the creative strategy.

News of the win follows the announcement in March that Avis had appointed Web Liquid and Acknowledgment to its pan-European direct marketing account.

Web Liquid also handles the brand's affiliate marketing work.

Nicola Stone, the retail marketing manager for Avis Europe, said: "Key Avis markets have already strongly benefitted from early adoption of online advertising network activity; these best practices and learnings are now required to be implemented across the balance of our main European markets."