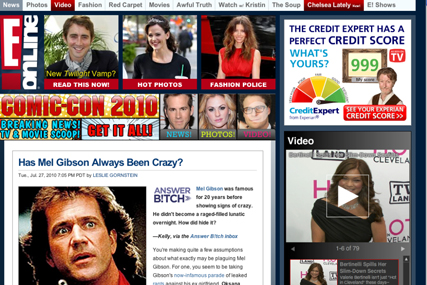 E! Online features celebrity gossip, entertainment news on demand and it launched video on the site in 2009.
The new partnership will begin with campaigns this month from Sony Ericsson and Wilkinson Sword.
Web TV Enterprise represents premium content from Universal Music, Future Publishing and BBC Worldwide.
Jamie Estrin, managing director of Web TV Enterprise, said: "E! Online is a great addition to Web TV Enterprise's growing network of high-quality video content, which currently reaches over 20 million online viewers.

"E! Online offers TV advertisers the ability to extend the reach of their campaigns onto the web and hit a highly engaged female audience."