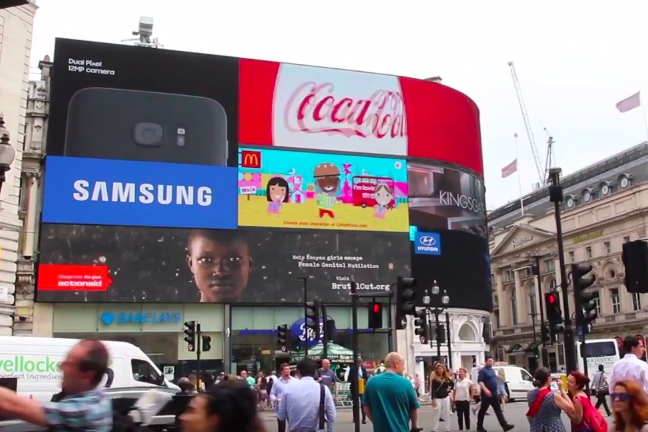 The campaign, called "Brutal cut", featured messages from Kenyan girls "cutting" into (or interrupting) other content such as outdoor ads and vlogger videos. The activity ran digital outdoor ads across the UK in partnership with Clear Channel.
US agencies got a total of 11 nominations, the most of any country. McCann New York and Area 23 New York both have two pieces of work in the Glass shortlist, the only two companies to do so.
The McCann work in with a chance of winning a Glass Lion includes the "Fearless girl" statue on Wall Street for State Street Global Advisors and "See what's next" for Microsoft.
Area 23 New York was shortlisted for "ITBra – the wearable that detects cancer" for Cyrcadia Health and "The trafficking exam" for Polaris.
Y&R New York is in the shortlist with UN Common Ground, Wieden & Kennedy Portland for Nike, Vice New York for Chanel, Venables Bell & Partners for Audi, Pereira & O'Dell San Francisco, Laird & Partners for Lane Bryant and Badger and Winters' #WomenNotObjects campaign against objectification in the media.
The Glass Lions were introduced in 2015 to recognise work that implicitly or explicitly addresses issues of gender inequality or prejudice.