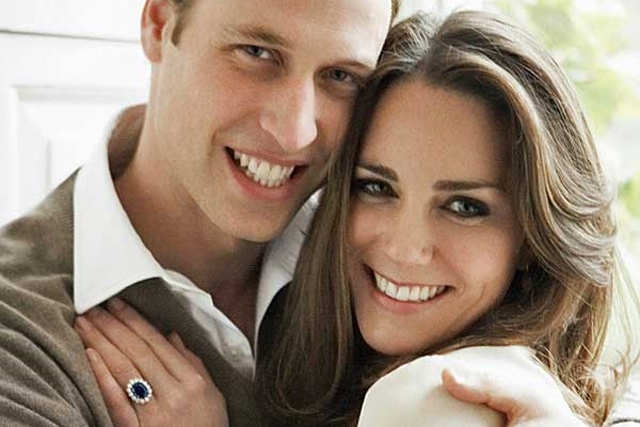 An overwhelming 80% of respondents said they believe the Royal Wedding will have a positive impact on how they view the royal family. Some 67% of consumers believe the country still needs a monarchy, and the same number agree they are "a wonderful institution that does a great job."
More tellingly, with the exception of the Queen alone, the younger royals are commanding greater respect from the public than their senior counterparts. William himself has a respect rating of 64%, with brother Harry not far behind on 59% and new addition Kate already at 49%. Princes Charles (42%), Andrew (28%) and Edward (24%) trail in their wake.
Half of the British public (47%) are now planning to show their support for William and Kate's big day – a potential audience of 30 million. However, despite the huge amount of coverage given to street parties, with online grocery giant Ocado selling out of Union Jack bunting, just 16% of consumers are planning an event with their neighbours.
Despite the popularity of Royal Wedding memorabilia, on Twitter just 16% of those surveyed would consider purchasing a souvenir, with respondents describing those who do purchase as "sad", but "typically British".
Of the 16%, the majority (51%) would buy classic collectables such as crystal, china, coins, stamps and dolls.
The survey was carried out among 500 people in the UK.
Reasons for celebrating the Royal Wedding
Why are you planning to celebrate the Royal Wedding ?

Total %
To mark an event in history
60%
To support our future monarch
39%
To be patriotic
36%
I'm a fan of the royals
35%
For my children, it will be something for them to remember
30%
I'm genuinely excited
15%
To bring the community together
13%
It's just an excuse to have a party
11%
Someone I know cares about the royals, I'm tagging along
5%
Respect for the Royals
How much do you respect these members (and future members) of the Royal Family ?

Total %
(net)
The Queen
70%
Prince William
64%
Prince Harry
59%
Kate Middleton
49%
Prince Charles
42%
Prince Philip
40%
Prince Andrew
28%
Prince Edward
24%