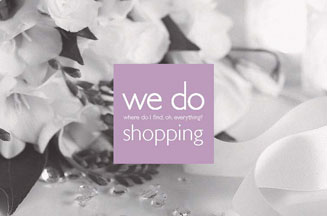 Confetti is shifting its marketing budgets from product catalogues and mail shots to web activity in an effort to shed its old-fashioned image.
It has appointed design agency J2, without a pitch, as its first agency partner. Ads with the strapline 'Find it, book it, buy it, share it at Confetti' will break in April on online portals such as AOL Weddings.
The ads feature various slogans, including 'We do gorgeous', 'We do listening' and 'We do shopping', to promote its brides' forum, dress and venue supplier listings, and online and high-street shopping sites.
It will also relaunch its website this month with improved navigation and a more upmarket-looking design. Confetti also plans to introduce an online 'wedding table' tool with bespoke colour options.
In addition, an advertising campaign on Facebook will align the brand with users of the social networking site as and when they change their profile status from single to engaged.
Press ads will run in tandem with the web ads this month in consumer bridal titles such as Cosmo Brides.
Nadine Joiner, head of sales and marketing at Confetti, who joined the business in October from parenting site Bounty, said that although the brand had started well it needed to evolve if it was going to keep up with consumer trends.