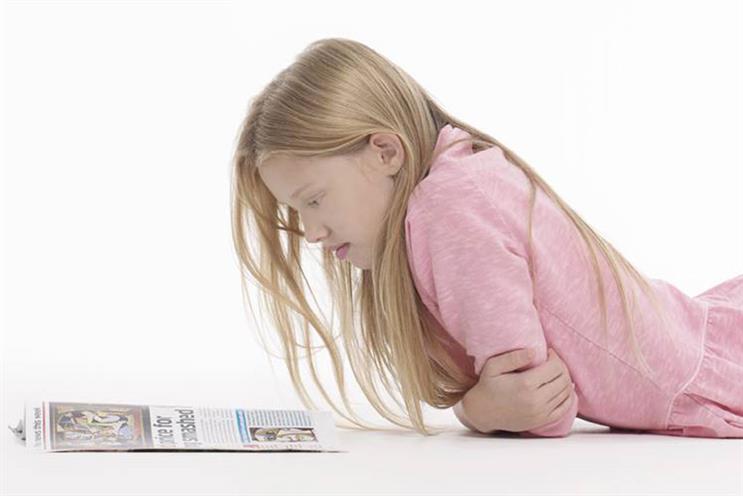 Compared to the venerable ranks of The Spectator and The Economist, The Week is a youngster at just 20 years old but it's always been a restless publication.
The Week's family now encompasses a fast growing daily news website, a burgeoning digital magazine readership, The WeekDay, a reader society and four different print supplements. We are now about to launch our biggest new venture yet.
We started by thinking about how we might reach a younger audience – in fact a much younger audience. The Week already works well for clever teenagers, but we were interested to see if we could apply its principles of clarity and curiosity to 8- to 14-year-olds. Could we help children make sense of the world?
So we began to listen to children, parents and teachers talking about news and its role in their lives. Researching children's behaviour is a fascinating process, and a tonic to more weary and well-trodden roads like focus-grouping 35- to 44-year-old ABC1 men.
We found bright children around the country filled with a desire to understand the world around them. After all when you're young, the world can seem a complex and difficult place that presents many questions and thoughts.
We began to think about how our new product might help children to navigate it and develop a point of view that matters – their own.
We put dummy copies and ideas in front of children all over the UK, and finessed our ideas over the past year. As the product began to be honed, we could see the appetite for news content in our test children.
There's a common belief that children are solely wedded to screens and digital life, and it was a delight to see this preconception overturned on a regular basis.
There is still a huge desire for the physicality of print in this younger generation. They are perfectly capable of distinguishing between different types of media and how to use them.
The act of reading is something that continues to be cherished. Children's magazines sales have been a growth area in recent years, while children's books are experiencing their highest sales since the Harry Potter era.
The end result of this work is our new title The Week Junior. It launches on 20 November. We've already notched up 1,000 subscribers in just a few days since announcing its launch to The Week readers.
Kerin O'Connor is the chief executive of The Week