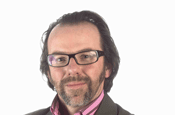 Weeks will take the title director of strategic sales as The Week looks to target international advertisers.

Reporting to Julian Lloyd-Evans, the managing director of advertising at Dennis, Weeks will work closely with the UK, US and Australian advertising teams to build international ad sales across the three editions of The Week.

Weeks spent 14 years at The Economist before leaving in January following a restructure.

He has international sales experience from a previous role as head of international sales at The Economist.

Weeks said: With record ABC circulation numbers in the UK and US and the recent successful launch in Australia, the magazine's combined global circulation has just tipped over 700,000.

Lloyd-Evans said: The Week is our global flagship brand, and we're delighted to welcome David onto the team as we seek to expand our international presence.