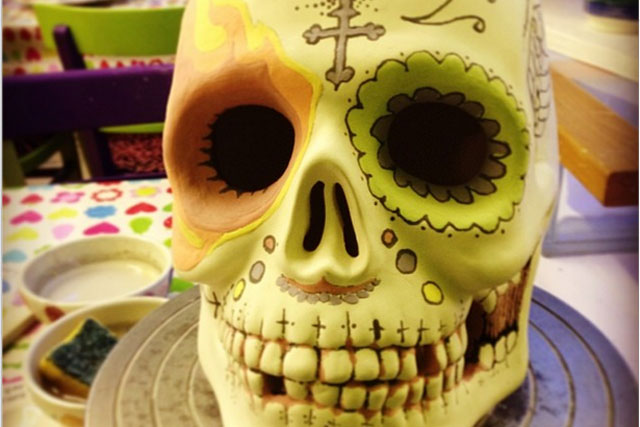 We know you work hard, but you also get up to a lot more in your spare time...
Mediacom's chief executive Karen Blackett takes in some culture at the premiere of 'The Wolf of Wall Street':
UK Premiere of Wolf of Wall Street with Leonardo DiCaprio pic.twitter.com/n7LTlntGgU

— Karen Blackett (@Blackett_kt) January 9, 2014
Trevor Beattie, BMB's co-founder, praises the humble KitKat:
Together at last. The world's 3 greatest things. Chunkiness. Mintiness. Kit-Katiness. pic.twitter.com/4athMwtSxc

— trevor beattie (@trevorbmbagency) January 9, 2014
Bruce Daisley of Twitter spots... who's that?
I went past someone famous. pic.twitter.com/D49OiNIMBf

— Bruce Daisley (@brucedaisley) January 9, 2014
(It was David Blaine, if you can make him out)
Daisley is a tweeter extraordinaire (not surprising given his day job) but he also seems to like knitting. Twitter's head of agency sales Dara Nasr snapped this yesterday:
Good news @brucedaisley thinks he will finish knitting his scarf on this flight pic.twitter.com/6tOhR9oCAu

— Dara Nasr (@DaraNasr) January 7, 2014
And finally, some real creativity in action.
Simeon Adams, Goodstuff partner and secret artist, created this skull in a pottery workshop. It's a touch more original than the average plate or bowl that gets taken home, we imagine.
If you have taken a picture you think we'd like, send it to louise.ridley@haymarket.com.