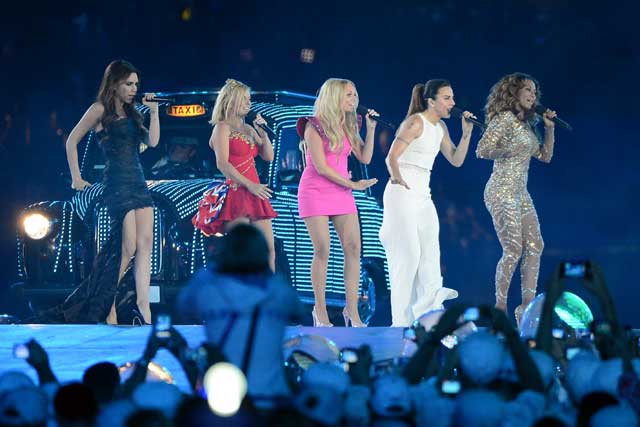 Along with the rise in interest in social media, there appears to have been a corresponding rise in interest in social media events and, indeed, events to do with new technology and media in general. Social Media Week in London last week would seem to bear this out.
See all Social Media Week London coverage on Brand Republic
#SMWLDN, as it is styled on Twitter, coincided on one night alone with one of Neil Perkin's Google Firestarters (#Firestarters) and the Digital Sizzle 6 hackathon at the Whitechapel Gallery.
The end of the week saw it overlap with the inaugural London version of the SIME conference at the Royal Institute. On 25 September, we held our own modest #Ogilvy SocialSpin in Shoreditch, a networking event for our clients to meet some of the more interesting social media start-ups in London. In a week when too much social was not enough, we found just about enough to satisfy even the most enthusiastic fangirl.
Personally, I think it's to do with two needs. One is to get out and actually see people face to face. There's only so much socialising that can be done from behind a screen; nothing compares to seeing the whites of the eyes of the industry's pundits and, besides, it's quite a collegial discipline. Much like the early days of digital, we're all fighting the same fight and, while that fight might sometimes be in a pitch against each other, it's more common that we're just fighting to have it taken seriously, to be briefed early and to get a fair share of the budget.
The other reason, I believe, is that social media is a constantly evolving discipline, as kindly demonstrated by Twitter with the announcement that it was changing its interface on 18 September, just ahead of Social Media Week. So one easy way to stay up to speed with the latest thinking is to go and gorge on a social smorgasbord of panels, lectures, roundtables and interviews.
And that's what Social Media Week provides. In spades.
The second Social Media Week for London this year (the first was held in February) saw a total of 176 events loosely organised around the theme of "Empowering Change through Collaboration" - loose enough to include anything and tight enough to include everything in social media. Globally, the event covers 12 cities and provided more than 1,000 events this year. So if you're inclined to watch online via the video streams or by following the various city or specific event hashtags, there really is no excuse for you to go to sleep or spend a second disconnected for the entire week.
While it's not usually used as a platform for announcements the way trade shows such as E3 or SXSW are, at a broad-based event such as Social Media Week, it is possible to expose yourself to thinking from the smallest niche social media consultancies through to the leading lights from Facebook and Google as they all vie for a slice of your attention and marketing budget with a firehose of content and ideas.
If anything, it's the undifferentiated gush of content that I have a slight issue with. For me, it's a bit like the open/closed or Google/Apple debate. Do you want an unfettered come-one-come-all spray of content, or do you want a tightly curated, highly concentrated stream of what one person thinks is "the best"?
Although Chinwag's Sam Michel, the proverbial mine host of Social Media Week, does attempt to put together a "best of" selection on the website, he's not really in a position to slag off the worst. And he's frankly too nice as well. So you are really left to your own devices to work out which sessions are self-serving promotional gang-bangs and which ones are high-class massages for the intellect. Unfortunately, there's a fair percentage of the former. It's because Social Media Week's strength - anyone can include an event - is also its weakness. Anyone can... well, you know where I'm going with this.
With that caveat clearly in place: what were the best bits of Social Media Week and what were the takeaways?
While social is impacting every industry, there are some that seem to have picked up the baton early, and they were represented at Social Media Week with sessions from the marketing, fashion, music and food industries. As you would expect, the Olympics also got a run, with no fewer than four separate sessions dedicated to dissecting the "first social Olympics", including a keynote from the LOCOG head of digital, Alex Balfour.
The two most-quoted facts from Balfour's talk seem to have been that location-based check-ins were low and mobile usage was high. Not necessarily that surprising, but if the Olympics are a control test, it should tell you to get your mobile strategy sorted before you get your Foursquare specials lined up - the former unfortunately being just a little trickier than the latter.
Also worth a special mention is the Like Minds series of events. A mini-conference within Social Media Week, its events are always well-organised and well-attended. This year was no exception, with a series of talks that all sold out.
One of the really telling sights from the week was the number of men in stovepipe jeans staring at their handsets and slowly shaking their heads. With the roll-out of iOS 6 for the iPhone, these cutting-edge digerati had all updated their phones with the entirely useless Apple Maps and subsequently couldn't find their shoes, let alone any of the very widely distributed venues that were host to Social Media Week. For once, being a techno laggard seemed to have worked in my favour.
My favourite quote from the week was not actually from a Social Media Week event, but rather at the SIME conference last Friday. It came from Vivek Dev, the director of digital services at Telefonica, who said that, in pursuing innovation, you need to be prepared to kiss a lot of frogs. And then quickly kill the ones that don't turn into princes. My advice would be to approach Social Media Week with the same ethos: get along to as much as you can, but be prepared to cut and run if the content doesn't quite live up to the dazzling promise of the session's title.
There's a lot of interesting digital debris, so take a poke around on #SMWLDN, #LikeMinds and their associated blogs at socialmediaweek.org/blog and wearelikeminds.com.
Leo Ryan is the head of Social@Ogilvy UK
- The popularity of Social Media Week has increased rapidly over the past few years. What many people once thought of as a couple of geeks sitting in a room discussing MySpace has evolved into a multinational festival covering everything from digital innovation to legislation, from fashion to firewalls.
As one of the official Social Media Week hubs (along with Google, Facebook and O2), Engine's offices were a hive of activity throughout last week, with a number of events taking place. It provided the perfect opportunity to take a closer look at the enormous impact social media is having on our business and further afield.
1. Parents aren't cool ...
As a brand-new dad, I know this all too well. But while we've always known that kids hate to be seen with their parents in public, it now also seems that they don't want to be seen interacting with them in the online space. One regular theme throughout the week was the migration of teens from Facebook to Twitter. For years, experts had been predicting that Twitter would predominantly be a social network for an older demographic - one that teens would regard as too public, even too boring - but now young people are making the move. Why? Because their parents, aunties, uncles and even grandparents are setting up their own Facebook accounts and are starting to "friend" them. And that's not cool.
2 ... So it's the kids making the decisions
"Lots of companies forget that it's the kids in the family doing the product research," Maurice Wheeler said in the "Decision-Makers" panel debate. With this influence, why aren't brands doing more to offer social media experiences that get the whole family involved? Going into a car showroom should be a family experience for all, and that's a thought that brands would do well to remember when working out their own online sales strategy.
3. 'Think mobile first'
For an agency that has a fast-growing mobile offering, you won't be surprised that this statement caught my eye. But while mobile is becoming an increasingly important and pivotal part of the marketing mix, clients are still too often overlooking it during the campaign-planning stage. The central creative idea needs mobile embedded in it - think about how the campaign will work on a small screen, the locations that the user will be interacting with it. It's not about scrambling together a random mobile campaign at the end of the process using whatever budget is left. And this is only going to become more important because ...
4. 4G is here
4G is going to change everything in the mobile sector. One panellist at the "Impact of Mobile on Social Media"session even predicted that its arrival is going to produce a second "mini gold rush" like the App Store did. 4G will change the way people interact and it will change the way they consume content. When you have download speeds on the move that you previously only managed to get at home, content such as long-form video will become more accessible. And that opens up numerous opportunities for brands to provide more appealing and more varied pieces of targeted marketing.
5. Location, location, location
When talking mobile, location-based marketing was unsurprisingly one of the burning issues. The general consensus is that marketers and brands still haven't completely got their heads around how best to make it work without consumers feeling threatened or intruded upon. However, "as long as consumers are getting offers relevant to their lives, they won't have as much of an opposition to it" was an increasingly common statement, and there was agreement that the younger generation are far more comfortable with these ads. "These people are happier to share information about themselves and don't get as offended by targeted marketing," one panellist said. "If the ad is not of interest to them, they won't get offended - they'll just ignore it like they do everything else."
6. They want it all
Consumers, that is. They want the best of both worlds - they are more than happy for brands to step in and provide entertaining and free content, but not with company logos plastered all over it. This poses a challenge for brands, but it can be an opportunity too. "People love to collect and curate their apps to reflect the needs of their lifestyle," Telefonica's John Bartleson said. "And brands can be a big part of that, providing they handle the content sensitively."
7. Customer service beats data
This theory came up during the fashion panel (obviously, Engine was the natural choice to host this). When it comes to luxury brands, part of the allure is the lack of accessibility to consumers. So there's no need to overload people with vouchers and incentives - when it comes to interacting with them via social media, just give them excellent customer service.
8. The Spice Girls have still got it
In February, we hosted the first part of our "Socialympics", in which our panel predicted London 2012 to be the first truly social Olympic Games. They were undoubtedly proved right. Team GB saw a 620 per cent increase in social followers during Games time, while the event overall drove 159 million Tweets in 16 days, peaking with 116,000 Tweets in a minute. And what was the minute that caused such excitement? Was it the minute before the 100-metre final? Or perhaps Mo Farah's victory lap? Nope, it was during the Spice Girls' closing ceremony performance.
9. Tweeters can agree
Read certain papers and Twitter comes across as an ugly place full of trolls, boasting celebrities and hundreds of people arguing among themselves. But if the London 2012 opening ceremony proved anything, it's that Twitter users can come together in agreement, providing the product really is spot on. And that's what Danny Boyle managed to do. He created something so special that, for five hours at least, transformed Twitter into a place of unified excitement - something I'd never seen in all my time on the social network.
10. It's not over for the athletes
It was simply a glorious summer for Team GB athletes - particularly those with Twitter accounts. Some saw their followers increase by as much as 300 per cent after winning their first medal, and the smart brands used these stars at the heart of their online campaigns. It only took Jessica Ennis posting a picture of her dog wearing her gold medal on Facebook for it to garner 128,000 "likes".
But now the Games are over, these athletes - especially those outside the top four or five "stars" - face a big challenge in working out how to deal with all the extra followers. This includes everything from avoiding being dragged into Twitter controversies to ensuring they don't become seen as "brand whores". GSE's Gab Stone, who looks after the likes of Greg Rutherford and Louis Smith, told of one recent example in which a sponsor tried to agree a deal with an athlete that would require him to post 30 brand-related Tweets per year, whether they had something to say or not.
So while London 2012 is starting to become a distant memory, it seems an athlete's work is never done. In the world of social media, that could be said for everyone.
Alex Miller is the chief executive of Jam