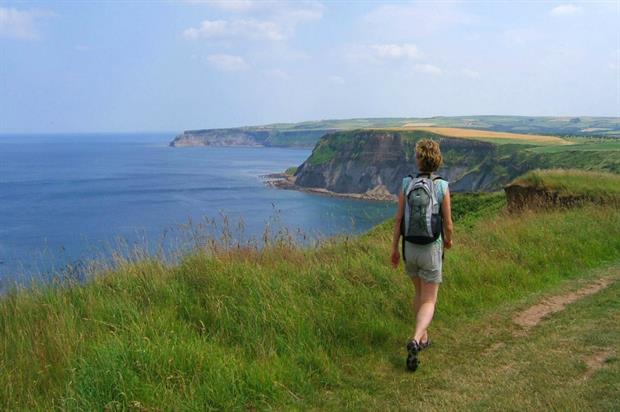 The Campaign for National Parks has teamed up with campaigning organisation 38 Degrees to engage with members and the public as well as celebrating its 80th anniversary.
The two are working together to celebrate the nation's best wild spaces, with free-guided walks and national art workshops.
Where: National Parks across England, Wales and Scotland.
When: 30 July
WWF-UK, part of the world's leading conservation organisation, is combining virtual reality with a 360° CGI film for a campaign designed to highlight the plight of wild tigers.
Devised by Because Experiential Marketing, WWF's Tiger Experience will put participants in the shoes of a ranger, walking through an exotic forest where tigers roam.
Where: Westfield London
When: Until 31 July
First Choice Holidays and Chandon are among the brands activating at Camp Bestival, with First Choice Holidays bringing a 'Holiday Island' to the festival, with guests creating a summertime playlist for a chance to win upgrades and DJ at the show.
Long-standing partners set to return include Indesit, which will activate its Laundrette for the fourth time while Volvo returns as the exclusive car partner, creating a Scandic hideaway in a giant teepee with free kids crafts.
Sampling partners include Skippy Peanut Butter, Rocks Drinks and Bear while Penny Skateboards will debut a Skate School Experience.
Where: Lulworth Castle, Dorset
When: 28-31 July.
Hendrick's Extraordinary Roving Bus for Exceptionally Refined Travel (H.E.R.B.E.R.T.) is tempting consumers to enjoy the perfect Hendrick's gin & tonic with a slice of cucumber, gin cocktails and cucumber macaroons.
The activation aims to provide an escape for Londoners frustrated with travelling on public transport, with 40% believing summer is the worst time to travel, according to the brand.
Where: Central London bus stops
When: 29 July
Melon liqueur brand Midori will transport supermarket shoppers to the streets of Tokyo inside an interactive telephone booths.
Shoppers will be invited inside the booths to answer a ringing telephone.
Once inside they will be transported to the streets of Tokyo where they will find a unique GIF Booth positioned from a birds eye view on the roof and will be able upload their own photo creations directly onto social media using the hashtag #MoshiMoshiMidori.
Where: Asda stores in Wembley and Leyton
When: Wembley on Friday 29 July, 1-6pm and Leyton, Saturday 30 July, 1-6pm