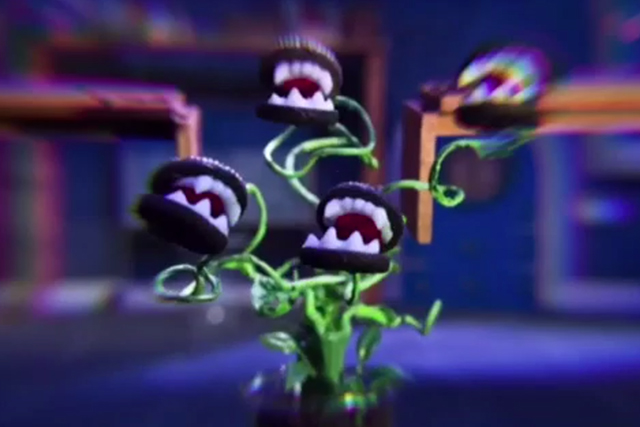 Lowe's is by no means a new kid on the Vine block having frequented our charts on more than a few occasions, yet the home improvement retailer still manages to bring a touch of creativity and inspiration to each of its clips. This week's entry, #pumpkin, show how to simply create a Halloween pumpkin with a difference - animation. Now that's 'bat-tastic'.
From animation to re-animation, next up is a Vine from Oreo Cookie. Its 'Little shop of horrors' inspired Vine shows for the first time on videograph the creation of an #OreoLab 'nomster'. Though what I find more distressing is the lack of milk in the vicinity - torture.
Lastly, we have a Psycho inspired Vine from Internet Explorer #TBT, with the tagline of 'Don't be scared of the old IE - Internet Explorer 11 is here'. Though I can't help but feel they missed a trick here by not going with a Zombie themed VIne, as I am sure most people thought IE was dead.

Happy Halloween!
Read next