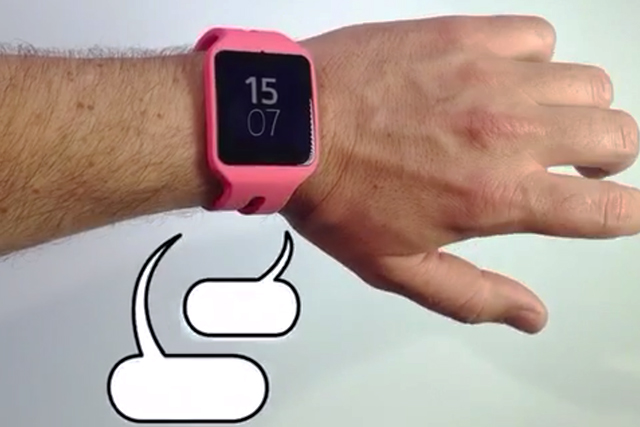 With all the Apple hype currently going around, it is easy to forget that there are quite a few other smart watches already on the market. Sony has made this funky Vine to plug its SmartWatch 3 and SmartBand range for all those Dick Tracy wannabes.
You will either love or hate the next effort. Marmite has made this bizarre stop-motion Vine showing a piece of bread in a sticky situation narrowly escaping the clutches of a menacing Marmite.
<Bump> As Russell Bartlett has kindly pointed out, the toast is in fact running away from Vegemite . I stand corrected.
And if a Dick Tracy watch is not your cup of tea, then how about a James Bond-style car? If the famous spy needed Wi-Fi on the go, I'm sure he would definitely drive a Chrysler with Uconnect.