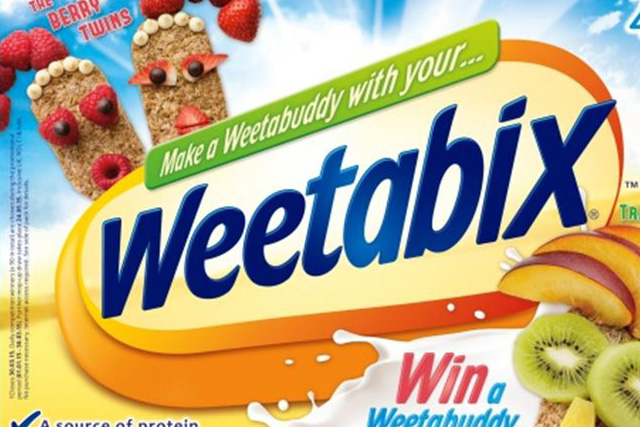 The campaign, "Weetabuddies", is backed by a £5.5m spent and will run across TV, on pack, in store, and social. An online drive will engage 'mummy bloggers.'
It aims to encourage children to eat fruit with their cereal, through an on pack promotion featuring 'Weetabuddies' characters including "Tropicolin, Senor Sultana & Blue Barry." Weetabix said the campaign is designed to encourage children to eat the recommended 'five a day.'
The campaign will be supported by in-store activity and POS. Selected retailers, including Asda, will sticker fruits with "Weetabuddy stickers" to encourage kids to try the fruit with the cereal.
"We know from our research that as kids get older and experience new tastes and flavours they're increasingly looking for more exciting, varied breakfasts," said Weetabix senior brand manager Claire Canty.
"However, we know mums still want to be reassured that their families are making healthy choices in the morning which is why we have launched the Weetabuddies campaign.
"By helping families to get creative and encouraging them to make their own Weetabuddies, we hope that kids will be reminded that a bowl of Weetabix is a lot of fun, while mum can be reassured that they are still getting a delicious and nutritious breakfast, helping us to encourage a whole new generation to fall in love with Weetabix as a result."
Read next