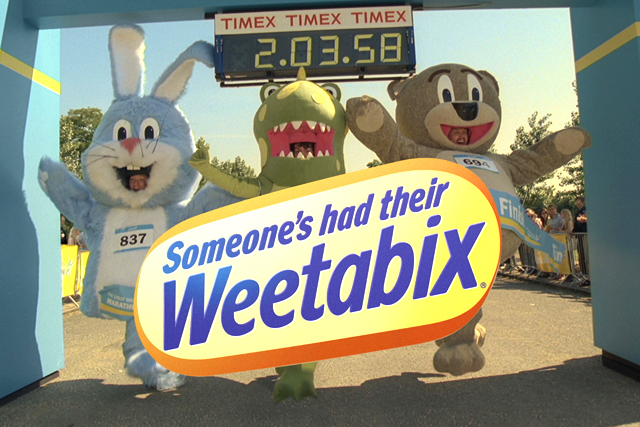 The statutory review is being handled by Oystercatchers and pitches will take place in February.
Incumbent agency WCRS will be repitching for the account. The agency won the business, then worth £10m, in 2006 from DDB London.
Sally Abbott, marketing director at The Weetabix Food Company, said: "It is Weetabix policy to review our suppliers periodically, and, after five years of working with WCRS, a statutory review gives us the chance to see what else is happening in the marketplace."
Weetabix launched its last TV ad in September. The 30-second spot starred a family of household pets to help promote the brand's new Chocolate variant.
Created by WCRS, the ad featured a cat, a dog and a hamster discussing their excitement on hearing the news that Weetabix had unveiled a version that provided: "The goodness of wholegrain Weetabix and the tastiness of chocolate".
The animals were voiced by famous TV personalities, including Simon Greenall from 'I'm Alan Partridge', Matthew Holness from 'The Office', and Simon Farnaby from 'The Mighty Boosh'.