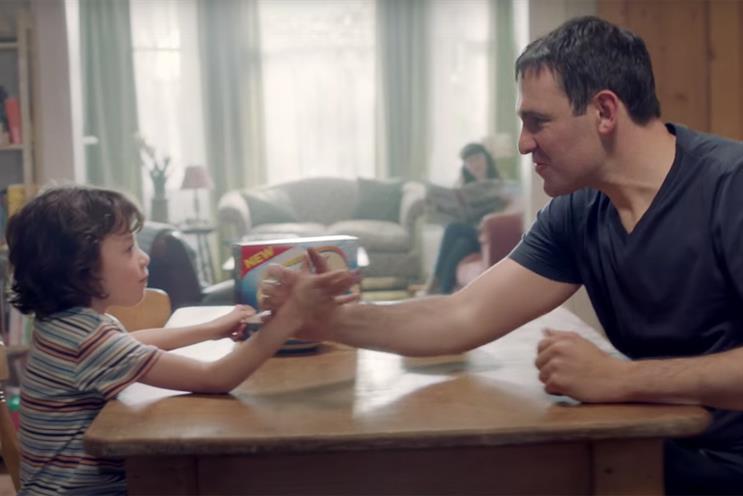 The ad for Weetabix Protein by Bartle Bogle Hegarty shows a young boy in an arm wrestle with his father across the breakfast table.
As the camera turns to each of them they are still holding the arm wrestle as they get older.
It will air across ITV and Channel 4 for eight weeks from today. Vizeum handled the media planning and buying.
Two biscuits of Weetabix Protein contain 7.6 grams of protein. Weetabix claims that a serving of the cereal with milk has 12 grams of protein. The original Weetabix has 4.5 grams in a serving of two biscuits.
However, Weetabix Protein also includes wheat gluten, rice flour, wheatstarch, wheat germ and cocoa powder as well as the usual ingredients of vitamins, wholegrain wheat, salt, sugar and malted barley extract.
Caroline La Niece, the Weetabix brand manager, said: "New and popular trends are driving the cereal category into fresh avenues and protein is just one of the trends that Weetabix have launched in to.
"The advertising campaign is just another part of our commitment to the new product and a way of telling consumers we've made it simpler to get a high protein, tasty and nutritious breakfast that helps keep them powered throughout the morning."