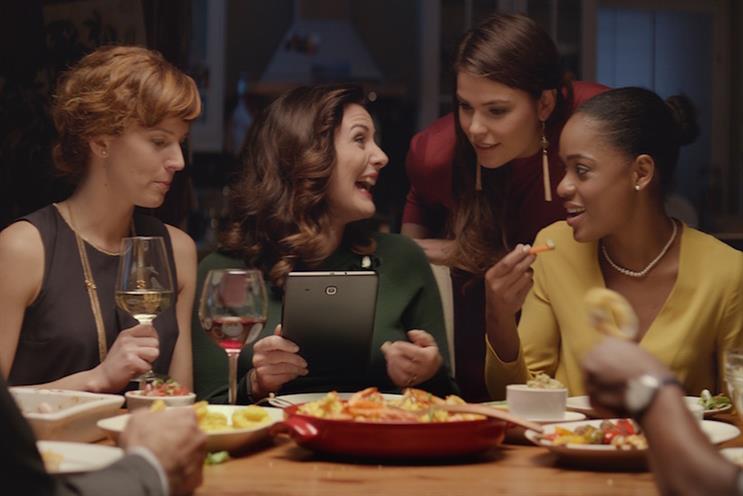 The brand is breaking its new campaign on Boxing Day, as it did with its "here to help" campaign last year.
But while last year's campaign focused on how Weight Watchers subscription-based tools help people stay in control, this year's push will not only go for more emotional resonance but also feature new brand ambassador and US talk show queen Oprah Winfrey.

The brand will appeal to women to be kinder to themselves with an initiative called #womankind – which has echoes of Airbnb's new 'mankind' values-based positioning.
The initiative will comprise videos documenting female relationships in the UK, including couples, best friends and sisters, which will be distributed through social media and supported by PR.
Meanwhile Oprah will tell the story of how Weight Watchers has helped her in one of two different ads that will run on TV for ten weeks from Boxing Day.

The second TV spot, reinforced by print, radio and digital marketing, will focus on how changes to the Weight Watchers system are introducing a more holistic approach to losing weight. These include a new points system, SmartPoints, and a focus on physical activity with new Fitpoints.

Chris Stirk, vice president of marketing, commercial and healthcare at Weight Watchers UK, said the new campaign came at a "transformational moment" for the brand.

"We know that to adopt a healthy lifestyle it is important to build a better relationship between body and mind and we really hope to inspire women of the UK to be kinder to themselves as a step in making a positive change," he said.

He added: "This is a completely integrated piece that allows us to deliver exciting content that will get people talking and thinking about weight loss in a different way."

Weight Watchers lost 31,000 subscribers, almost 10% of its base, in the UK between the third quarter of 2014 and the third quarter of 2015, according to its corporate filings.

Its worldwide revenues were down 21% to $273.3m (£183.7m).

As the company's share price flagged earlier this year, Oprah stepped in to buy a 10% stake for $43m (£28.9m). She joined the board of directors and agreed to appear in the company's ads.
The new campaign has been created by Weight Watchers' retained agency Saatchi & Saatchi, except for the Oprah ad.