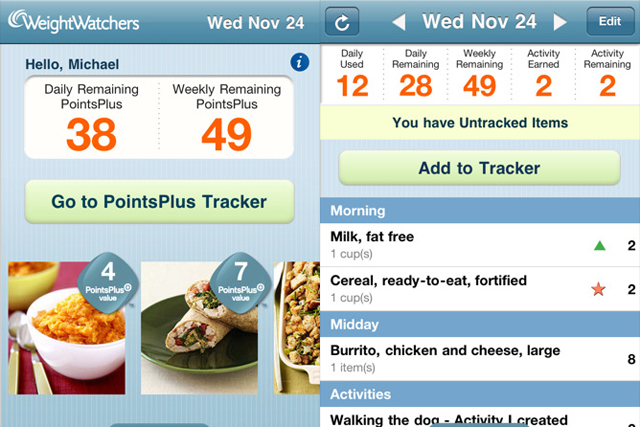 The app is free to download and offers recipe ideas and the addresses of local Weight Watchers meetings.
Subscribers can also use Weight Watchers' online tools to track food and activity points.
The rollout of London radio station Capital FM to much of England is likely driving interest in its existing app, placed at number two in the chart.
The Barclaycard game Rollercoaster Extreme returns at number three, while Facebook continues to hover near the top at number four.
Retail apps popular before Christmas such as Argos and Debenhams have dropped out of the top 15.
The chart is powered by analytics app PositionApp developed by Ustwo, with non-commercial branded apps removed.