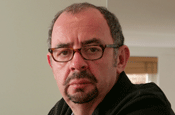 Weiland, who recently directed the movie Made of Honour, said he wants to focus again on commercials directing but with a back-to-basics approach.

"I want to personalise commercials directing again," Weiland said. "I want to get in at the beginning of the commercial process, discuss strategy, work with clients more closely, to understand them and their customers."

Weiland added that he would like to develop more relationships like the one he enjoys with Walkers Crisps. He has directed more than 60 Walkers commercials and is retained as a consultant to the company.

Weilands currently lists 14 directors on its books for local commercials representation, and four - including Richard Curtis and Hugh Laurie - for international representation. A number of these names are now expected to follow Weiland's executive producer Trine Pillay to the production company Home Corp.