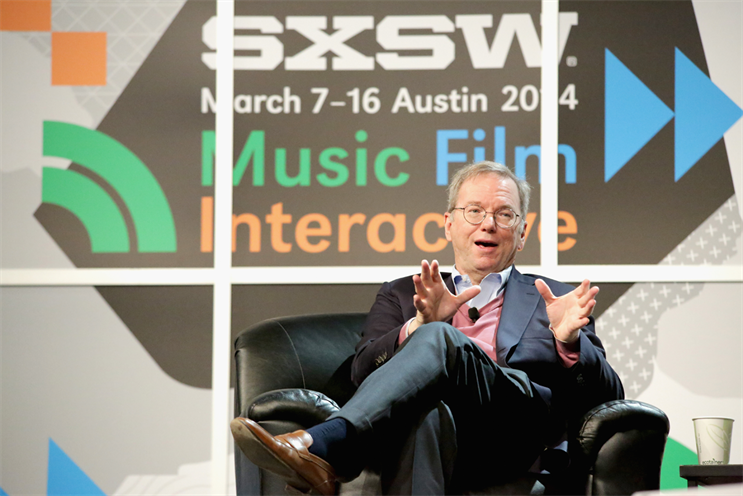 Amid claims that brands and marketers have made SXSWi too noisy and expensive for start-ups to use as a launch pad (as Twitter did in 2007), Campaign outlines what the advertising industry can learn from this year's tech-meets-marketing event.
Internet privacy is approaching a watershed moment. Google's executive chairman, Eric Schmidt, said that, in future, parents would have to talk to their children about internet privacy before they explain the birds and the bees. Brands need a well-thought-out data policy.
Big data is only getting bigger. Almost every start-up is telling investors that they will make the real money by collecting information about people who use their services. The world will gravitate towards apps that are secure and easy to use. At present, the choice is between easy-to-use ad-funded models that exploit data and programmes that are prohibitively complex. People may even be willing to pay for a service that solves the dilemma.

But storytellers are more valuable than ever. Storytelling sessions were among the most popular at SXSWi 2014 (after those that featured tech fugitives). Digital agencies are coming for traditional shops' creatives and believe they can catch up more quickly than traditional agencies can adopt digital into their own cultures.

While social me­dia make it easier to be normal, it is better to be weird. Mic­hael Lazerow, a co-founder of Buddy Media, argued that weird gets remembered. Conformity commoditises and, in this economy, you need to stand out. Find out what makes you different and get better at it to become successful.

Empathy may trump creativity. Max Lenderman, a founder of School, an agency based in Boulder, Colorado, said a sense of purpose would drive digital advertising in the coming years. He said that empathy is a competitive advantage and that developing countries, where communities have gone through more struggles together than your typical Westerner, are more likely to think in a connected way.