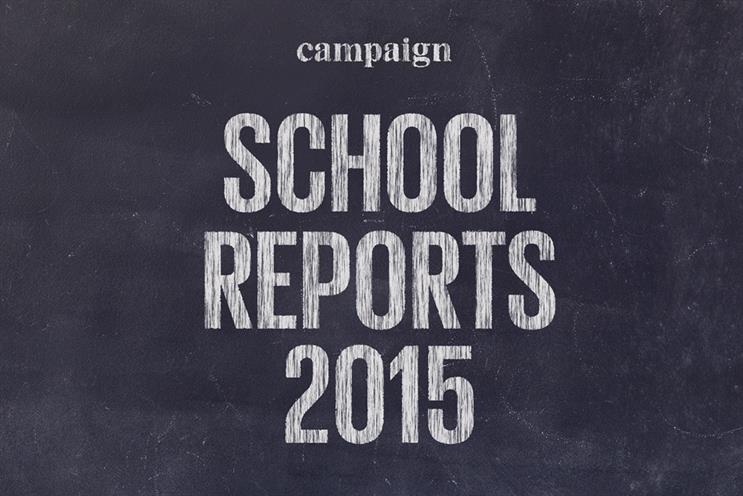 But the role they serve has developed over the years.
Once, the billings tables themselves were the truest sign of an agency's health, with the year-on-year comparisons a clear measure of their trajectory.
Now, billings shifts are fairly opaque, giving little indication of income levels or trends and belying the gamut of an agency's commercial activities.
Still, as a broad-brush industry-wide benchmark of relativity, billings remain the best we've got.
Truer, in many ways, are the assessments Campaign itself makes of an agency's performance and the scores we allot. These are born out of years of industry knowledge and experience; we certainly don't take the responsibility of judgment lightly.
There's a healthy degree of confidence but also honesty evident in agency self-assessments here, too, peppered with occasional examples of hyperbolic self-delusion.
The main thing to bear in mind as you read through is that our scores and reviews are not intended to compare agency against agency. For a large, established agency to be judged in this way against a small but growing start-up, say, would be crazy.
The reports are designed to assess an agency on its own terms, on what could and should be expected of it, given its DNA and where it began the year. Just like a good school report should.
Claire Beale, global editor-in-chief, Campaign
How the Top 100 is compiled
The compilation of the Top 100 tables is an ongoing process. Three months before publication, agencies on Nielsen's database were asked to update their billings and give details of account moves (note that updating billings/account move data does not in itself guarantee inclusion).
Reference to 2013 rankings is based on what is known now, so can differ from printed results last year. This is either as a result of agencies that were late in updating their data last year or because of other changes, such as mergers or agencies that have ceased trading.
The media measured in all tables in the report are television, display press, radio, cinema and outdoor (which does not include airports, ambient, international sites or point-of-sale). For the fifth year, we now also include online display advertising spend. Direct marketing such as direct mail is not included, hence the low billings for most of the DM agencies featured.
Agency client assignments are compiled by Nielsen from data supplied by agencies and media owners on a regular basis, alongside information published in the marketing press. The figures are estimated costs of buying media space based on a number of factors, including ratecard, discounts and viewing figures.
Data does not include actual billings or agency revenues. Press expenditures include an Advertising Association discount factor, which varies according to the sector and quarter.
Not surprisingly, agencies lobby hard to influence the way data is presented; the Top 100 tables, school reports and scores can affect everything from share prices to client perceptions to staff motivation.
But the objective representation of the dynamic agency market is crucial, so the tables are checked rigorously and analysed to ensure the data presented is a fair reflection of the information we are given.
In order for agency brands to be reported as a single listing within the table, the agencies need to have provided Nielsen with unequivocal proof that they are recognised as one legal entity, which is then checked at Companies House.
The Top 100 has been affected by the Sarbanes-Oxley Act in the US, which prohibits the public release of unaudited financial information.
Sarbanes-Oxley has led agencies owned by public holding companies listed in the US, such as Omnicom, Interpublic and WPP, to withhold financial data, hence the absence of declared billings and some income data in the tables.
To ensure receipt of a copy of the next questionnaire, email: agencyranking2014@nielsen.com.