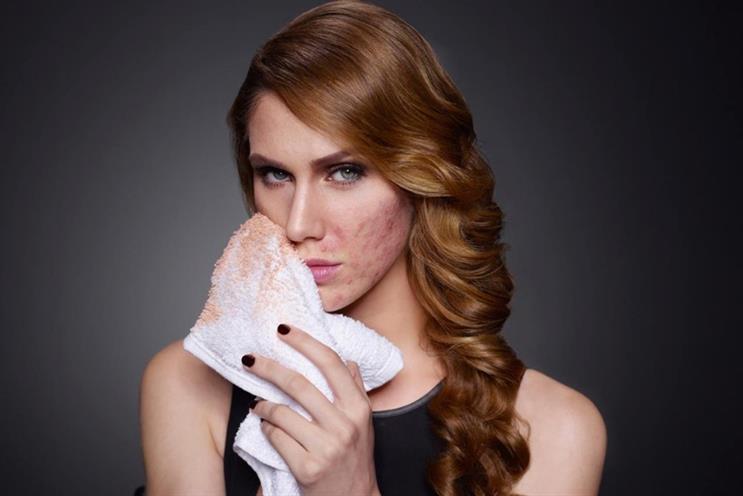 As a design agency specialising in designing for women, in previous years we have spent hours scouring the news and social media around this event from afar and been positively enthused by the excitement and insight that we've seen.
This year we've finally made it here to see it, and take part in it, for ourselves. Has it lived up to our expectations? We can only say that being here makes us wish that we'd come before – for anyone interested in understanding the complex, misunderstood and powerful female consumer, it's a must. So what have we learned so far?
Create great experiences, not just great products:
The way women shop has evolved, driven largely by shifting economies, digital and social media and a more empowered attitude to shopping. This means brands can no longer simply rely on great products and clever advertising to secure a sale; they need to create holistic, exceptional experiences. For example, we were totally blown away by our visit to American Girl's flagship store, where not only can you buy your own personalised doll, you can visit the doll's hair salon, book into the doll's hospital or even enjoy afternoon tea with your family and doll!
Optimising the customer experience, both in-store and online to create standout, was the focus of much of today's chatter. We expect to see real transformation in this area, with many brands revolutionising their online stores to create a more experiential and editorial style shopping experience that reflects the in-store experience including browsing and sampling.
The digital revolution is changing the way we shop, leading to exciting innovations and emerging trends, like "co-shopping", which tap into people's desire to collaborate. Thanks to co-shopping, online shoppers can get feedback on the dress they try on, show colour options for sofas to their partners and even have a mother and teenager shopping experience remotely. Brands tuning into co-shopping – such as Prada with its virtual changing rooms at its New York flagship store and shop and share apps - are facilitating new ways for consumers to share and connect with their family and friends even when they aren't physically shopping with them.
Be authentic:
Being authentic was an overarching theme on day one. According to keynote speaker Samantha Skey, CMO of SheKnows Media, women are demanding more from brands as their influence and purchasing power grows. So brands will need to be more authentic and sincere in their communication - moving away from stereotype messaging and images - and instead genuinely appeal to women's ambitions, dreams, aspirations and needs. Being authentic builds trust which can have a significant impact on a brand's bottom-line.
Be sociable
We weren't surprised to see digital marketing and social media still taking centre stage. What was clear is that women are the more active users of social media so brands really need to better engage and connect with her and work harder at gaining her trust, if they are to create advocates and encourage social sharing. At the moment women tend to trust their friends and peers more than large corporate brands and will readily seek advice and guidance in online forums or on social media. This means that they will buy from brands that reflect their values and will take their lead from recommendations and reviews on social media. In fact, the statistics paint an interesting picture:
40m more women than men use Twitter

Pinterest profile is 70% female and drives more business and referrals than Google+ and LinkedIn combined

Mothers are some of the most active female consumers online and adopt new technologies faster that the average person
Dominic Tremblay, president and founder of Tuxedo Agency said it best when he highlighted that today's female consumers are now hyper knowledgeable (often more-so than the sales people), busy and connected which has revolutionised the path to purchase. So marketers need to create an emotional connection as this is the most effective way of creating a memory that bonds woman and brands together – as happened with the Camo Confessions campaign by Dermablends.
Wellness is set to become the next trillion dollar industry
We learnt that the wellness mindset is one of the new trends likely to be shaping marketing to women over the next few years. Wellness features in every aspect of their lives, from diet and fitness to beauty and fashion. There is no longer a clear definition between the working mum, a fitness enthusiast or fashionista – they are often one and the same. Wellness is now a key consideration in her purchase decision-making beyond just food and pharmaceuticals. This means that wellness needs to be an important component for anyone wishing to market to women.
These are just some of the insights we gleaned from day one about what today's women want from products and their purchasing decisions, the brands that are shaking up the market and the trends that are shaping the sector. We are really excited about day two when we will be hitting the stage ourselves to talk about design and why it is the forgotten powerhouse in the marketing armoury. We will also be meeting with award winning creative and (one of) the brainchilds behind the original Dove campaign – Janet Kestin - so watch this space for our highlights of day two at M2W.