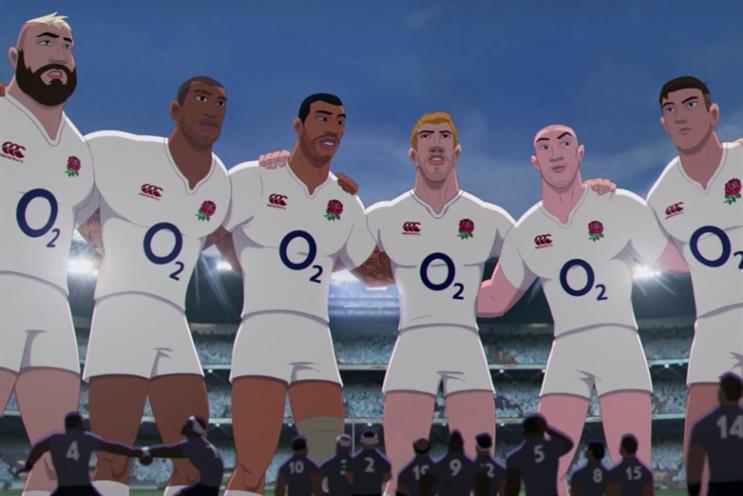 Customers took to O2's social media channels – where the operator has been heavily promoting its sponsorship – to mock the brand.
Responding to O2's ad slogan, "Make them giants", one customer, Dave Wilson, wrote on the brand's Facebook page: "Obviously not Giants last Saturday."
Several adopted the #wearthedaffodil tag on Twitter, riffing off O2's #weartherose strapline.
Hey @O2 next rugby campaign #WearTheDaffodil

— Carrie Smith (@CarrieOnTwit) September 26, 2015
Wonder if @O2 will be posting any more of their rugby ads in my timeline now? #midgets #wales
— yeomiesays (@yeomiesays)
September 26, 2015
While Welsh fans were simply gleeful, other home nation team fans have been feeling left out.
On Facebook, customer Ali Wright asked: "And what about the Scottish team, not a mention?"
O2 responded to customers by saying it loved "all home nations", but was only official sponsor of one.
England faces defeat
England will need to win against Australia this weekend if it is to stay in the World Cup and qualify from Pool A, the so-called Group of Death. It is currently third, behind Australia and Wales, and ahead of Fiji and Uruguay.
O2 is not a Rugby World Cup sponsor, and so has had to play up its local team sponsorship to get the most from the tournament.
Its animated campaign to drum up fan support, 'Make them giants', has been largely well-received, even if the team hasn't capitalised on that momentum.
O2 is more prepared for an England defeat than an England win, according to marketing communications chief Ian Cafferky.
He told Marketing that he had "banned" content reacting to an overall England win of the tournament.
He said: "We haven't done that one, deliberately. I've banned it. I learned in football never to do that. You manage the bad news – it's easy when you win.
"We're still able to do reactive TV. We have 40-second versions of this ad that will come off the back of it, celebrating the conversation."