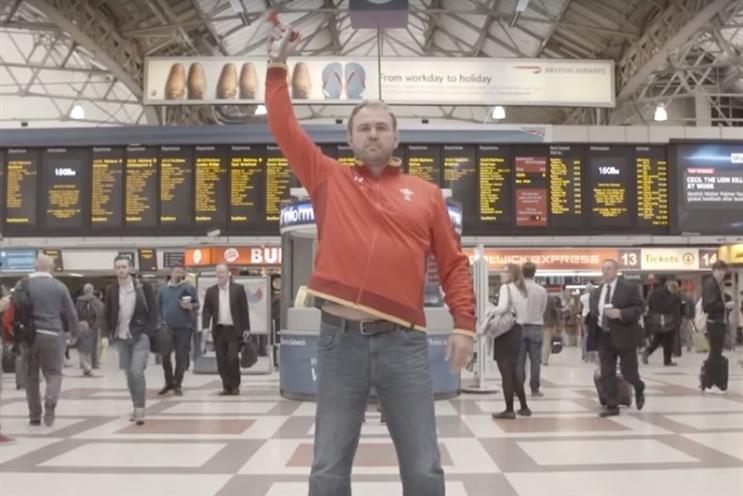 The "flashmob"-style rendition was filmed in London's Victoria station and is fronted by former Wales player Scott Quinnell.
Wales take on England in the group stages of the competition at Twickenham on Saturday 26 September.
The Welsh national anthem, Hen Wlad Fy Nhadau (Land of my Fathers) was performed by 30 men and women from Admiral's South Wales offices.
David Stevens, Admiral's chief operating officer, said: "We wanted to do something fun and unexpected to get behind the team. We've been Welsh shirt sponsor since 2010, and our partnership with the WRU has always focused on our staff."
National team sponsors such as Admiral and O2 are having to fight for visibility as the Rugby World Cup's commercial rules decree their logos cannot feature on teams' shirts during the tournament.