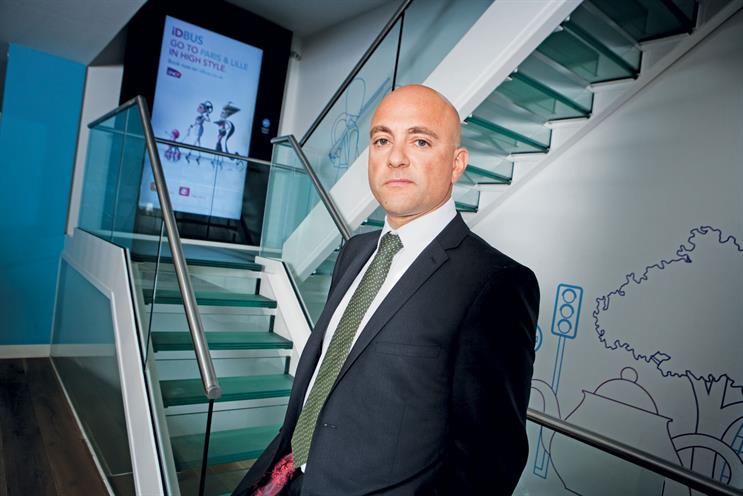 Clear Channel UK's roots can be traced back to 1936 as More O'Ferrall. Since then, a lot has changed.
Fortunately, when you have been around for more than 75 years, you become experts in change and understand that the transformation in media today is more fundamental, rapid and seismic than ever.
Today's changes in media are driven by consumers who are more technology-savvy and demanding of advertisers. In turn, brands are adapting to meet the needs of this new breed of consumer.
Our audience insight community, Ngen, and our analysis of consumer trends tell us that consumers will be more selective about the media they engage with, increasingly discerning of the content they consume and more adept at screening out irrelevant advertising.
They will increasingly value: 1. Personalised media, tailored to their tastes, interests, demographic and location; 2. Engaging in two-way conversations with brands that offer high-quality user experiences; 3. Seamless experiences across platforms and devices.
Advertisers are evolving with this change, and will increasingly: 1. Look to media owners and intermediaries to provide data to personalise campaigns; target consumer segments with more relevant advertising; 2. Buy smarter – expecting clear ROI on campaigns, using an increasing range of tools to measure the impact of advertising spend; 3. Buy great creative – solutions that achieve brand fame by creating experiences for audiences.
What does that mean for media owners?
Reach still matters
Paper will continue to play a huge role for out-of-home as it reaches people in the right places at the right times. For us, that means maintaining strong focus on our Adshel brand.
Adshel has become synonymous with six-sheet advertising. With more than 45,000 sites nationwide, Adshel is the perfect way to deliver a consistent message across the UK, while other media battle with audience fragmentation.
Deepening engagement
We understand how mobile and out-of-home work together to enhance engagement and interaction. In 2013, we led the market by launching our Connect Mobile Platform. As the platform passes a million interactions, we're now applying our knowledge to technology such as beacons.
Activate your audience
Out-of-home has the power to make people quickly and physically respond. This can see the ad acting as the final point of influence over a decision and delivering a direct response through the use of a smartphone.
Digital will play a key role in reaching and activating the new generation of audiences. For us, that means leading the transformation of out-of-home by creating the UK's largest, most advanced digital advertising network.
Last year, we announced PlayLondon – the first part of our major digital expansion, in­cluding the introduction of 50 state-of-the-art digital screens known as the London Wrap and the nationwide roll-out of our Adshel Live network.
Delivering fame
As part of PlayLondon, we also announced the expansion of our premium Storm portfolio. Large-format digital is an amazing way to build brand fame. Whether it's through innovation, scale or association with an iconic location, the finest digital sites help generate prestige that can strengthen brand status with a campaign that will be remembered long after it has ended.
Digital transformation is more than screen installation. We have an opportunity to make campaigns easier to plan and buy, as well as more responsive, efficient, transparent and accountable. We will do that using Play IQ, our ground-breaking system for managing our digital inventory.
This is the most exciting period in our 75 years and we look forward to working with our clients and partners to shape the future of media – delivering out-of-home's traditional broadcast reach alongside interaction and activation from tech-savvy consumers while delivering brand fame on our iconic sites.
---
Chris Pelekanou is the commercial director of Clear Channel UK
Q&A
What's something you can usefully accomplish in 30 seconds?
Cook an omelette – a fan of Saturday Kitchen.
What should everyone in marketing or the media have accomplished by the age of 30?
Tried to dress and look like a creative director, and failed miserably!
You've got £30 burning a hole in your pocket: what do you buy?
A small round for my colleagues.
If you could wind the clock back 30 years, what would you do?
Probably follow the same path.
No regrets.