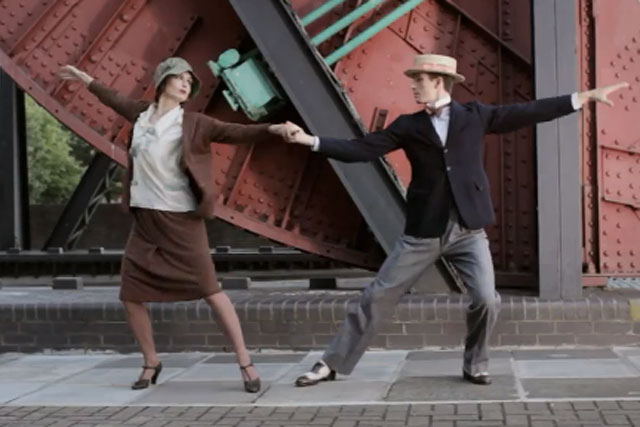 The teaser video, created by The Viral Factory and directed by Jake Lunt, features a couple dancing in different styles from the past 100 years and wearing sixty different costumes.
It was filmed in four different East London locations and finishes in the new Westfield centre in Stratford, London.
The soundtrack has been created by Tristin Norwell, who re-interpreted the track for each different decade.
All the production and media was handled by the Viral Factory, which sent out the video to its network today (31 August).
Westfield opens its £1.45bn shopping complex next to the 2012 London Olympics site on 13 September.
Last week (24 August) it launched an East-End themed Facebook campaign to encourage members of the public to share their memories of the area and win prizes.