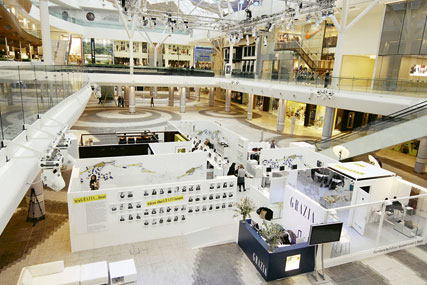 The pitch, estimated to be worth £50 million over five years, includes shopping centres in Nottingham, Belfast, Derby, Dudley, Tunbridge Wells and Guildford.
It does not include the Westfield London contract, which is handled by CBS Outdoor and is understood to be worth tens of millions of pounds over its remaining five years.
The incumbent on the existing shopping centres outside London is JCDecaux. It is understood that JCDecaux is pitching for the new contract.
In February 2008, CBS Outdoor won the seven-year contract for Westfield London, the transport media specialist's first move into retail.
Earlier this week, Westfield sold a 50 per cent stake in Westfield Stratford City to two overseas pension funds in a £871.5 million deal.