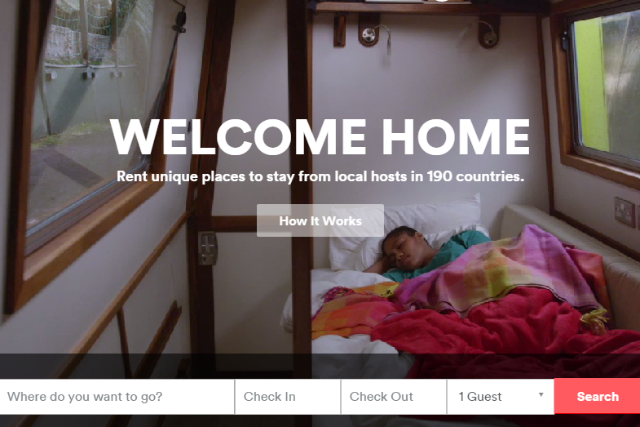 The council has apparently been tracking local residents who post their homes up for short-term holiday rentals and telling them the practice is illegal.
According to a report in City AM, citing a Westminster councillor, council officers search for the properties online, then send out warning letters and enforcement officers to residents. Westminster Council has not yet responded to Marketing's request for confirmation.
Any councils that over-zealously police such outdated rules that stop people from freely using their own properties as they see fit should ask themselves why
Under current planning rules posted on Westminster Council's site, it is illegal for residents to let their property for less than 90 days without council permission. Residents who flout the law may be fined up to £20,000.
Business and enterprise minister Matthew Hancock, who is currently pushing to alter the law, described these regulations as "archaic".
He told City AM: "Any councils that over-zealously police such outdated rules that stop people from freely using their own properties as they see fit should ask themselves why."
In a further comment to Marketing, he said: "The sharing economy is disrupting existing markets and changing the face of business.
"By opening doors for everyday entrepreneurs to trade directly with each other online, these new market places are driving down costs and pushing the frontiers of innovation."
He added: "By backing the sharing economy we're backing the innovators, the competitors and the agitators. We're making sure that Britain is at the forefront of progress and by future proofing our economy we're helping to protect the next generation.
"This is all part of our long-term economic plan to build a brighter future for Britain."
Growing controversy
The future of Airbnb, Uber and other businesses categorised under the 'sharing economy' umbrella is becoming increasingly political.
The government in September commissioned an independent review into the potential of sharing economy businesses. However, that review is led solely by Love Home Swap CEO Debbie Wosskow, who herself profits from the sharing economy through her holiday homes company.
A spokesman for the Department of Business, Innovation and Skills (BIS) confirmed to Marketing that Wosskow is the only lead on the review, aided by civil servants. That means there is no wider committee involved with the review.
That may be problematic if the review fails to highlight growing issues around sharing economy companies. These include a lack of proper regulation around safety, noise from properties rented for a short period, and whether these businesses and their customers pay the correct tax.
Dean Baker, co-director at the Centre of Economy Policy and Research, called for a "level playing field" for these new businesses.
He wrote in the Guardian: "Going forward, we need to ensure that the regulatory structure allows for real innovation, but doesn't make scam-facilitators into billionaires."
The spokesman added that, despite Hancock's comments, the review will not necessarily lead to a change in the law.
Instead, it will make recommendations, which the government will respond to in the New Year.
A spokeswoman for Love Home Swap said: "Our review out soon will cover off all these issues and give a detailed analysis of the sharing economy."
A spokeswoman for Airbnb said: "We welcome the government's plans to make the UK a leader in the sharing economy and reform outdated laws so people in London are able to share their homes."
Read next